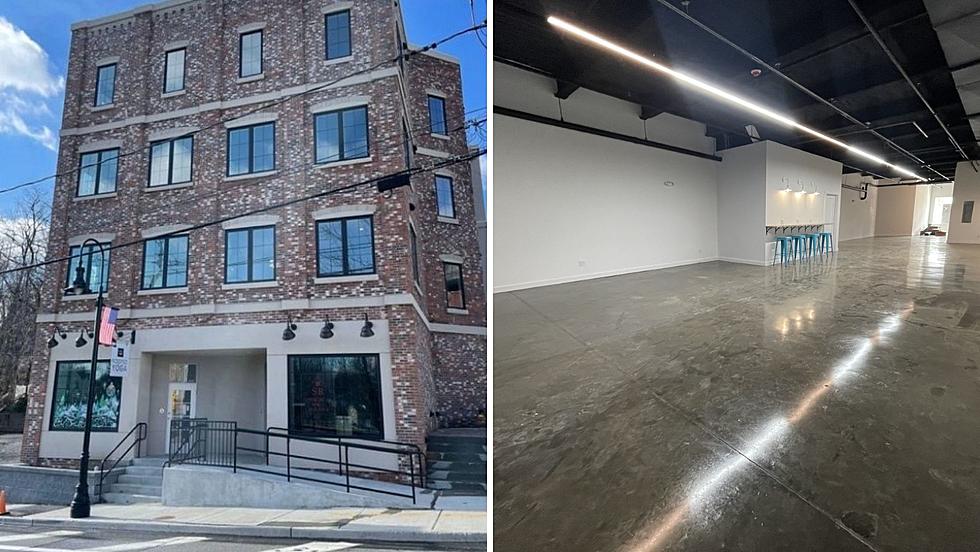 Boutique Space Available in New Wappingers Falls, NY Complex
Angela Hardisty
The Village of Wappingers Falls is quickly becoming one of the hottest spots across the Hudson Valley.
Over the years we've seen the addition of new restaurants, bars, and businesses that really gives the village a quaint hometown feel. Coup Champagne Bar, County Fare, and The Hog are just some of the local businesses bringing Wappingers Falls to life.
Recently, some of the first-ever smart apartments in Dutchess County have become available for rent and wouldn't you know it they're located right in the Village of Wappingers Falls.
Welcome to The Village Shoppes in Wappingers Falls
Designer Angela Hardisty and her husband Anthony have created a state-of-the-art apartment complex with 13 new units with 9-foot ceilings and all with their own unique designs. Below the apartments sits a large business space that houses 8 small boutiques and Rooted Yoga Studio called The Village Shoppes.
Hardisty tells us "Something I am excited about is that every shop is woman-owned, even the yoga studio in the other side of the building, also woman-owned.
It's girl power up in here!"
As of right now, the other shops include:
Candle Shop
Empress Esthetics
Strengthen The Soul Reiki & Healing
Sweet Harvest Smoothie Bar
Mid Hudson Herbs and Spices
Simplicity in Mind Florist
Surely Vintij
The Village Shoppes Plans Grand Opening
There are still 4 boutique spots available with rent starting at $400 that includes heat, AC, hot water, WIFI, and cleaning services. If you or someone you may know is interested in renting boutique space give Angela Hardisty a call at 845-475-6107.
With that being said, The Village Shoppes will be hosting a Grand Opening on Saturday, July 1st, 2023. Coupe Champagne Bar will be on hand with a free champagne toast and the celebratory ribbon cutting will take place a 12 pm.
Take a look inside the beautiful state-of-the-art smart apartments below:
State of The Art 'Smart Apartments' Available For Rent in Wappingers Falls, NY
Amazing views and decked out in smart appliances, the West Main Lofts in Wappingers Falls will be the hottest spot to live in Dutchess County.
Peek Inside the "Apple Store of Trading Cards" in Wappingers Falls
Piece of the Game is now open on Route 9 in the Village of Wappingers. Take a look inside this state-of-the-art trading card and sports collectible store.
Cafe Maya in Wappingers Falls For Sale
The owner of Cafe Maya on West Main Street in Wappingers Falls is retiring and selling the business. Here's a peek at the property listed by JonCar Realty. You can check out the full details on the
Coldwell Banker
website which includes two apartments, a three-bedroom home, storage area, hair salon and more.