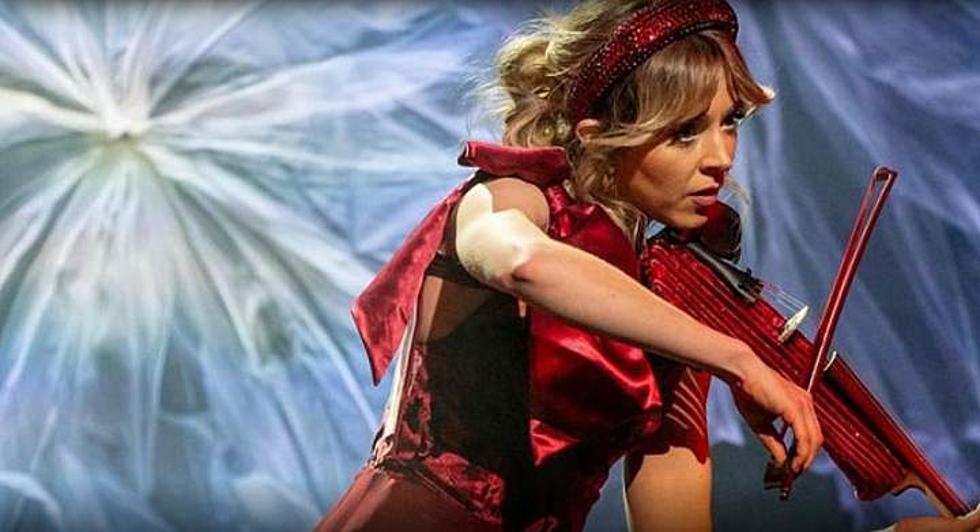 Check Out Virtuoso Violinist's Cover of Led Zeppelin Classic
Lindsey Stirling Facebook
Lindsey Stirling has released a new cover of Led Zeppelin's Kashmir.
Always cool to see interesting interpretations of the classics. and violinist Lindsey Stirling has released a stirring new version of Led Zeppelin's "Kashmir".
Lindsey Stirling started her popular YouTube channel in 2007, performing a variety of music styles, from classical to pop and rock to electronic dance music. Her videos have received nominations and awards from YouTube, and her channel exceeded 13 million subscribers and over 3 billion total views in May of this year. Stirling has been named in Forbes magazine's 30 Under 30 In Music: The Class Of 2015. Her debut album was a success in Europe while her second album, 2014's  Shatter Me hit number 2 on the U.S. Billboard 200 chart.
Stirling appeared on America's Got Talent in 2010 and she is no stranger to the rock scene, having previously worked with Amy Lee and Evanescence (she appeared on Evanescence's fourth studio album Synthesis and toured with the band in the summer of 2018, making a stop in Saratoga Springs, NY at SPAC). She also headlined on her own at SPAC in 2021 and has brought her Christmas show to  Albany, NY a couple of times. Back in 2016, Stirling collaborated with pop star Celine Dion for her cover of Queen's "The Show Must Go On".
Check out Lindsey Stirling's cover of Led Zeppelin "Kashmir" below and see her on tour this summer on her 2023 Walk off the Earth Tour. Get dates here.
The Best Song From Every Led Zeppelin Album
Choosing the best song isn't easy, since many of their LPs come together as a piece – and they include so many classic tracks.
Led Zeppelin Albums Ranked
Counting down every canonical Led Zeppelin album, from worst (relatively speaking, of course) to best.