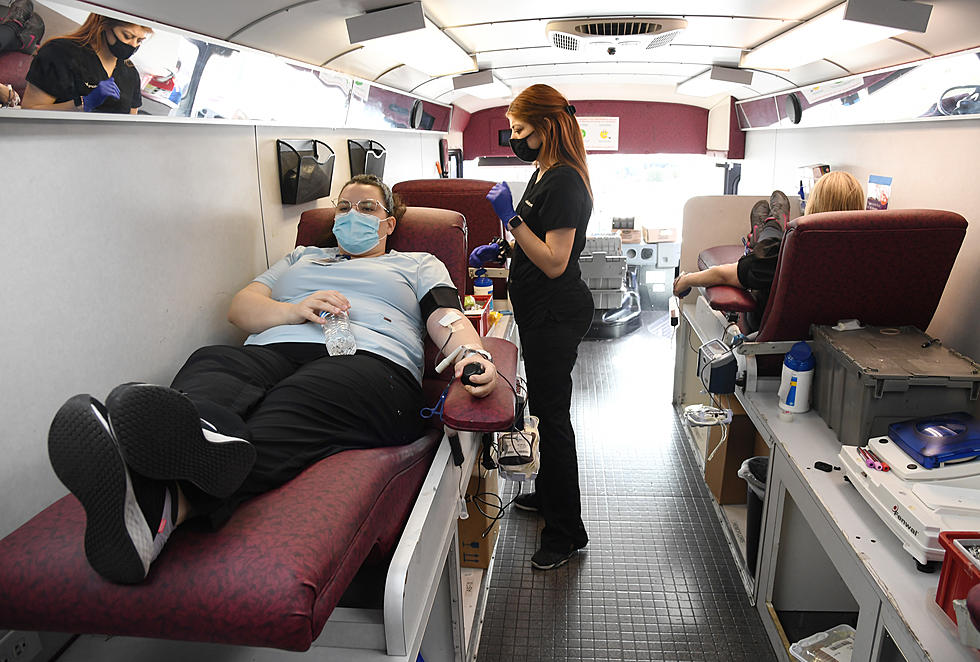 Help Donate! Urgent Need For Blood Donations in New York State
(Photo by Ethan Miller/Getty Images)
Blood donations continue to be at all-time lows for the last two years. People, understandably so, are hesitant to go into situations where there are other people. Places where you know you are going to be sitting there, for about an hour and 15 minutes, for your community.
So there is a shortage of blood, what does that mean? Are there any specific blood types that are needed more than others? Where can you donate?
So there is a blood shortage, what does that mean to fellow New Yorkers?
A blood shortage means that there is less than a certain amount of days supply in the blood bank. In addition to having potential issues being able to give out blood for transfusions, it also means that hospitals will put off elective procedures.
Are there any specific blood types that are needed more than others? What if you don't know your blood type?
According to the New York Blood Center, via their website, all blood types are desperately needed. It does not matter what your blood type is, just that you make time to donate.
Who is eligible to donate blood in the State of New York?
You can donate blood if you are at least 17-years old, (16 with a parent's permission) and at least 110 pounds. There are other restrictions based on lifestyle, tattoos, medications, and a few other things. If you have a question about whether or not you can donate, get your questions answered, that way you will know. Call the Blood Center and ask at 800.933.2566 .
Where can you donate blood conveniently and easily near where you live?
There are two great organizations that have multiple opportunities each and every week, close to where you are, that would love for you to donate. For opportunities with the New York Blood Center, click here and for the American Red Cross, click here.
Thank you for your donation.
"Hey, Kids! Who Wants to Go To a Museum?" They Will Say a Big "Yes" to These New York Favorites
Here is a list of a dozen New York State museums that kids and teenagers will enjoy to the fullest. They are all pretty much hands-on museums and all encourage interaction with the young visitors.
Car Games We Played as Kids on Road Trips and Vacations
Summer road trips and vacations when I was a kid always meant we would load up on stuff to keep us busy in the car. Car games were the best to keep you busy on a long trip. These 6 were the ones we playing in my car growing up.
Hudson Valley Spots Where Kids Can Learn and Actually Have Fun
few ideas for parents who want to keep their kids educated and happy.