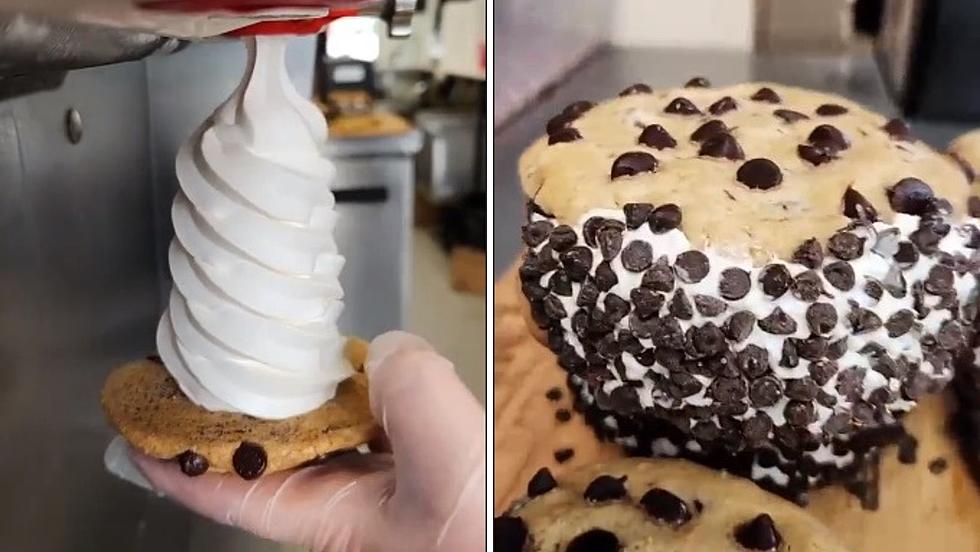 Food Network Has a Monster Craving For Popular Hopewell Junction, NY Sweet Sandwich
Food Network/Joe's Dairy Bar and Grill, Instagram
One Hudson Valley dairy bar is getting the stamp of approval from the Food Network.
The Hudson Valley is known to have some of the finest dining establishments around. I mean, hello! We are home to the Culinary Institute of America for goodness sake. We're also home to some amazing mom-and-pop shops that are creating some mouthwatering creations that have grabbed the attention of big companies.
Food Network Is Craving Dutchess County Ice Cream
When it comes to food, of course, you want your recipe featured on the Food Network. That's like the end all be all, right? Well, this week the Food Network shared a video from the insanely popular Joe's Dairy Bar in Hopewell Junction and their infamous ice cream cookie sandwich.
On Instagram, Food Network wrote:
We will not REST until we eat this ice cream cookie sandwich, @joesdairybarandgrill
And we can't blame them. The ice cream cookie sandwich in question? This one:
Monster Hopewell Junction Ice Cream Sandwich Goes Viral in 2023
You might be asking yourself "Why does this ice cream sandwich look so familiar?" That's because earlier this year the Monster Ice Cream sandwich at Joe's Dairy Bar went viral. A video of the Joe's Dairy Bar staff making the rather large ice cream cookie sandwich garnered over a million views on TikTok and thousands of likes and comments.
Suddenly, we're craving a cookie ice cream sandwich.
Read More: Millions Watch Hopewell Dairy Bar Make Monster Ice Cream Sandwich
Ice Cream isn't a seasonal dessert (and I'll argue with whoever believes it's only a summertime thing) so why not make a road trip out of Ice Cream shops in New York? Maybe stop at Joe's Dairy Bar on your way?
Take a look at a popular route below:
Road Trip Through New York's Ice Cream Trail
Did you know there's an ice cream trail here in the great state of New York? Yup. Created by
Only In Your State
, the trail takes you all throughout the Adirondacks, allowing you to "take in the sights of our tallest mountains and some of the most breathtaking scenery in all of New York" while licking your favorite kind of ice cream.
Hop aboard the New York Ice Cream Trail!
33 of The Most Popular Ice Cream Shops in the Hudson Valley
Ice Cream shops across the Hudson Valley are preparing for opening day and the warm weather rush. Did we mention your favorite spot? Let us know who we need to add to the list.
Dressel Farms Ice Cream Sandwich
The Dressel Farms ice cream sandwich made with farm fresh ice cream and homemade cookies will definitely beat the heat and put a big smile on your face.