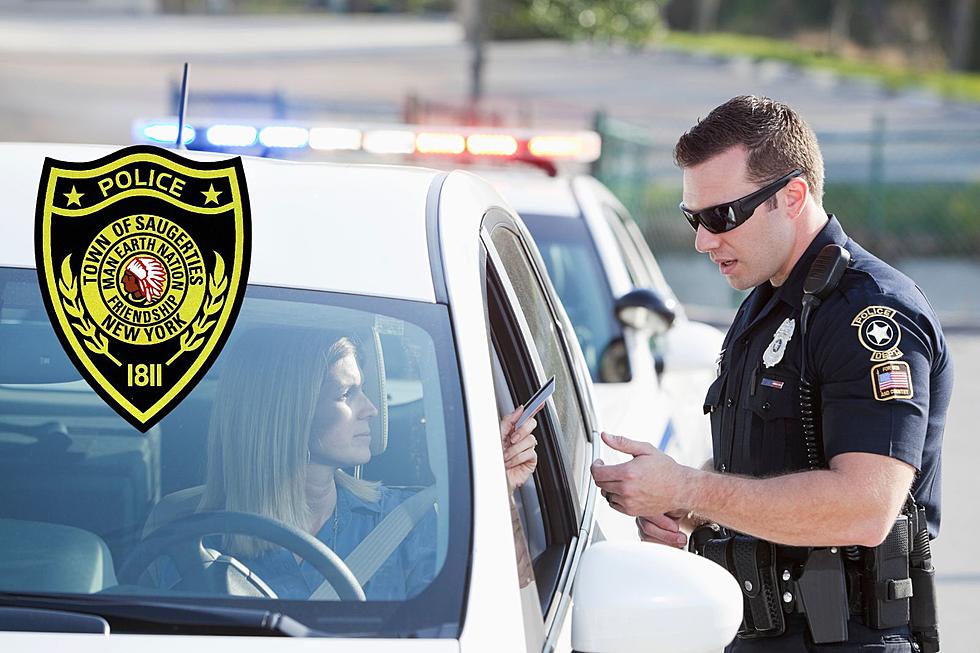 Free Repair Vouchers Instead of Tickets in Saugerties, New York
Saugerties Police Department/Facebook/Canva
Getting pulled over by police in Saugerties might be something to look forward to.
If you are a driver the odds say that at one time or another, you've experienced that feeling in the pit of your stomach...your driving along minding your own business and suddenly it happens! You look up into your rearview mirror and you see it....blue and or red lights flashing, it's the police and you are being pulled over.
Getting Pulled Over Isn't Fun
If you've been pulled over you already know that it's not something anyone wants to happen. If it happens to you and you are lucky enough to have an officer that's willing to hear your excuses as to why you did whatever it is that caused him to stop you consider yourself lucky. Often times police friends of mine have told me that most times they aren't interested in why, they are more interested in making sure you don't do it again...LOL! This is why they give us tickets but it looks like one Ulster County town is changing the way they deal with anyone that's pulled over for a mechanical reason with their car.
No Tickets in Saugerties, New York?
Well, sort of. According to News 10, Saugerties Police Chief Joseph Sinagra recently announced that they are relaunching a program in Saugerties that started back in 2021. It's called "Light's On!" and its main focus is to make sure cars on the road are safe and is hoping to improve the communities relationship with the local police department. The Saugerties Police Department is the first law enforcement agency in New York to try the program when it started back in 2021.
What is "Light's On!"?
The program gives Saugerties police the option to issue vouchers to folks instead of tickets, to anyone that is pulled over for mechanical or car safety issues. The vouchers will cover up to $250 in car repairs that require drivers to fix safety violations at either Sawyer Motors located at 166 Ulster Ave, Saugerties, or Steyer's Hudson Valley Auto located at 468 Malden Turnpike, Saugerties. The vouchers would cover repairs for safety violations like broken or not working tail lights, headlights, and license plate lights. Funding for the program was made possible through First Responders Children's Foundation CSX Pride in Service grant.
Chief Sinagra told the New York State Association of Police Chiefs about the program saying, "Now we can provide an opportunity you know what, you're going to get that light fixed, it's going to cost u nothing. You won't get stopped by any other police agency because your lights are fixed, and we've stopped that vicious circle of financially impacting people when they're down on their luck." Chief Sinagra also shared that he hopes that other law enforcement agencies across New York attempt to adopt the program.
Emotional Goodbye: K9 Max's Final Walkout with the Saugerties Police Department
Supporters lined up to say goodbye to the K9 who was diagnosed with an aggressive form of cancer back in April.
Family Fun Center For Sale in Saugerties, New York
This property will appeal to the kid inside you. With Miniature Golf, Go-Kart Track, Batting Cages, Arcade, Water, and Laser tag plus a concession this mini amusement attraction offers a chance for you to make a living while everyone plays and has fun. Located in Saugerties, New York next to other destination sports venues you couldn't ask for a better location. The Loopnet listing for
455 Washington Ext Family Amusement Center
refers to it as turnkey.