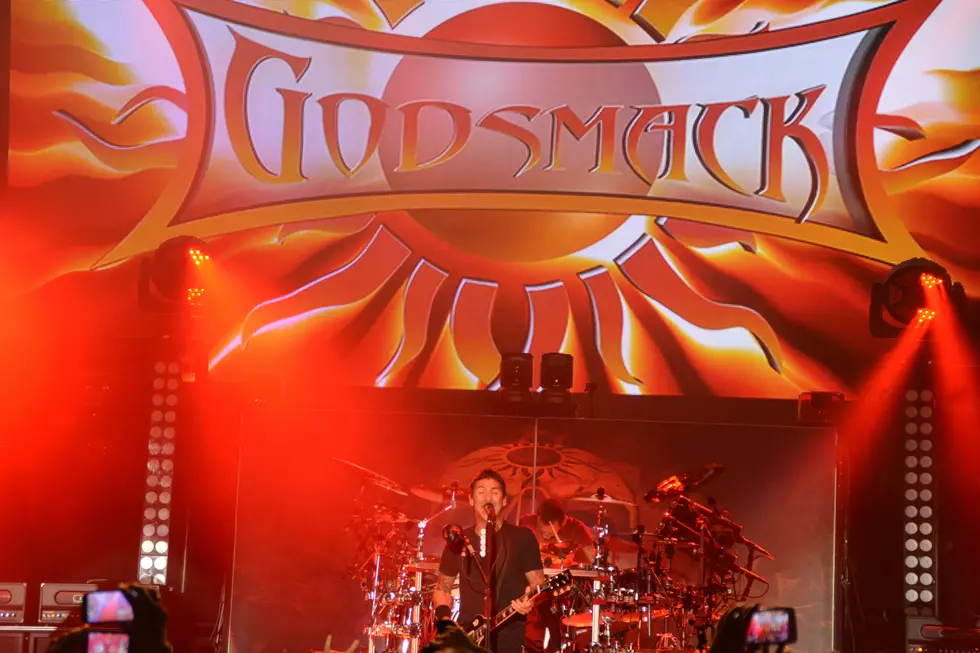 Godsmack At The Mid Hudson Civic Center (Photos)
Photo Credit: Chuck Merrihew
Godsmack returned to Poughkeepsie on October 14th for a show at the Mid Hudson Civic Center with Sevendust.
Mid Hudson Civic Center - Poughkeepsie, NY - Wed, Oct 14, 2015
Posted: 10/17/2015 by iwasthere812
It was nice to see a metal show make it's way back to the Civic Center. The crowd was cool, lots of pretty girls, Godsmack played all of the songs I wanted to hear. My only 2 complaints was that they came on a little late for a weekday show and as much as they SOUNDED amazing, the stage show was a tad boring. No fire, sparks, pyrotechnics, nothing like that, but that's being picky. I had a great time!
Favorite moment: The dual drum solos
Setlist: Opened with 1000HP which was a great song to get the crowd pumped
Posted: 
10/17/2015 
by
DRB42
18 years after the release of their self titled album, these guys bring one heck of a show to any town, any venue...don't pass up the opportunity
Favorite moment:
the dual drum solo part of the show is awesome and unmatched by any other band
Opening act(s): Sidewise and SevenDust
Posted: 10/18/2015 by Sizzorhand
As all ways these guys killed it great show.I was surprised to find them playing at this venue being that they usually play very large arenas and sell out.Very satisfied.
Favorite moment: All of it.