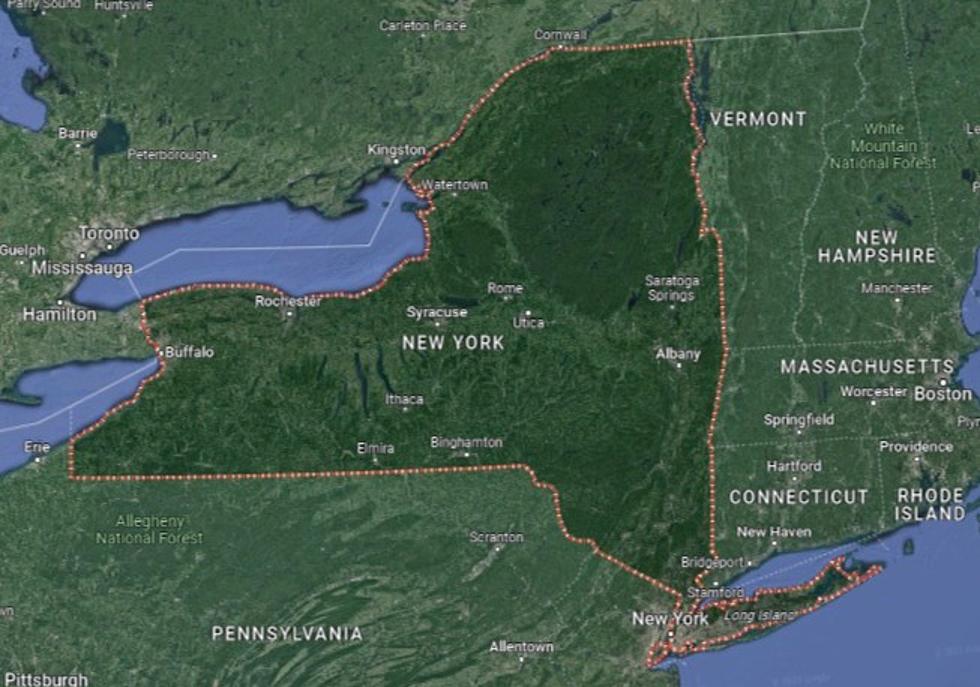 New York State Police Reopen 30-Year Old Homicide Investigation
Google
Back during the Summer of 1993, the small town of Litchfield New York became a police hot bed when the announcement was made that 12 year old Sarah Anne Wood had gone missing. For the last 30 years, this case has remained unsolved but recent information has brought this investigation back to the forefront.

The Disappearance of Sarah Anne Wood
This disappearance of Sarah Anne Wood took the nation by storm when she was reported missing on August 18,1993. During the time of the original investigation, law enforcment officials received endless phone calls of people trying to help, missing posters were put up around the country, volunteers searched high and low, near and far, donated goods and even offered reward money to find the little girl.
The story caused such a firestorm that it was even featured in episodes of "48 Hours" and 'America's Most Wanted" respectfully. According to an article from Syracuse.com, roughly five months into the investigation, law enforcment apprehended a suspect by the name of Lewis Lent, originally from Massachusetts. Lents had been arrested for attempting to abduct another girl at gunpoint.
This is where the story begins to take a few wild turns. After being arrested, Lent confessed to not only kidnapping Sarah Anne Wood but also murdering her. In his confession, Lent would state that he left Wood's body near Raquette Lake in the Adirondacks, though a specific location was never given.
When investigators searched the area around the lake, they found absolutely nothing. It was not long after that, that Lent would retract his confession to killing Sarah Anne Wood, however Lent would still find himself locked behind bars. Lent was charged for the kidnapping and murder of 12-year old Jimmy Bernardo. To this day, Lewis Lent is serving out  multiple life sentences without the chance of parole in Massachusetts.
New Details Emerge in Sarah Anne Wood Investigation
All of the details lead us to now, where new information has caused New York State Police to travel beyond state lines in an attempt to find the remains of Sarah Anne Wood. Following investigators gathering information in follow up interviews, it was determined that a new search needed to be conducted and this search to New York State Troopers beyond state lines to Green Mountain National Forest located in Vermont.
The search took place over the course of three days beginning on November 11, 2023. According to the NYSP press release...
Over 80 officers from the New York State Police including the New York State Forest Rangers, and the Vermont State Police assisted in the search for the remains of Sara Anne Wood.
In that time, law enforcement searched approximately 29 acres of land located around the Dome Hiking Trail at White Oaks Road in Pownal, Vermont. While the investigation was supposed to be for three days, it did not finish until November 16, unfortunately much like the original investigation from 30 years ago, law enforcement again found nothing. Despite not finding any remains and no new evidence, the NYSP are still actively searching for the remains of the 12 year old Woods.
10 Most Expensive Towns In Dutchess County In 2023
10 towns in Dutchess County that are the most expensive to buy a home and why.
Gallery Credit: CJ/Google Maps
Ridiculous Laws in New York State
Believe it or not, these are some of the dumbest, stupidest, and most ridiculous rules in all of New York State.
Gallery Credit: Dan McGuire