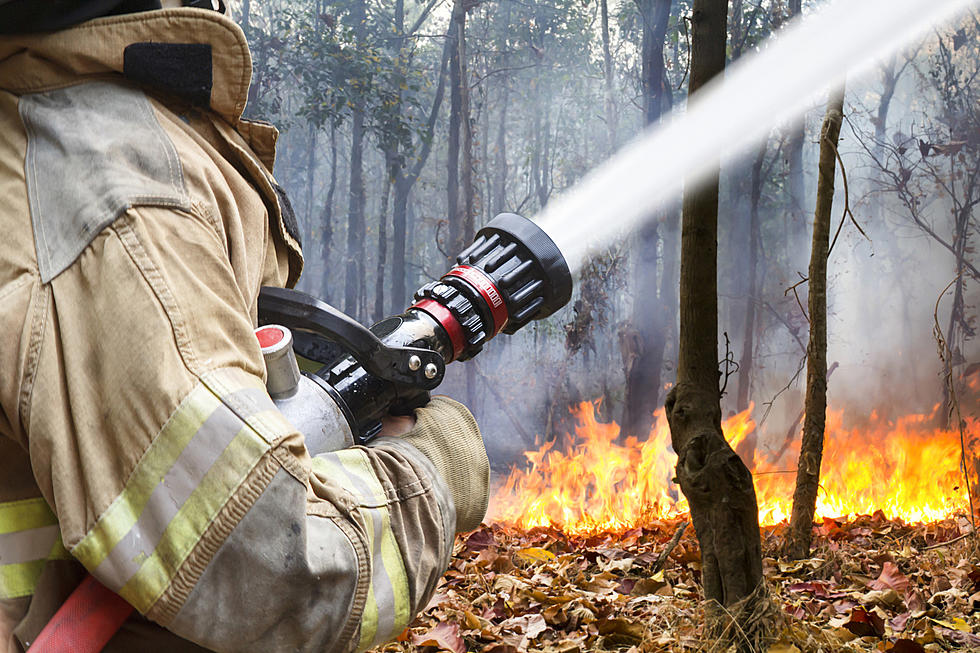 Officials Say Large Brush Fires Burning in Rockland County
This week's combination of record heat, wind, and extremely dry conditions has lead to a high fire risk. Many areas counties across New York have been under a Red Flag Warning since Tuesday.
Several brush fires have already been burning across New York state, New Jersey, and Connecticut, as thousands of acres of land have gone up in flames since earlier in the week. New Jersey has seen some of its biggest fires in years, as crews have worked day and night to contain multiple blazes over heavily forested land and rough terrain.
The New Jersey State Parks Commissioner told ABC that some of the fires in Ocean County brought flames that climbed to over 200 feet high during.
More Fires Breaking Out
While some relief may finally be in sight by weekend, there are still reports of brush fires breaking out across areas, including the Hudson Valley. Areas in Orange, Dutchess and Ulster have already experienced wildfires, and now what is being described as a "major fire" has broken out in Rockland.
Fires in the Hudson Valley Region 
ABC is reporting that multiple brush fires have broken out in Rockland County, and officials are evacuating residents in some areas. Investigators say that preliminary information says a CSX train may have sparked embers which lit the blaze, as posted by NBC.
NBC says that some structures have been engulfed by the blaze, and that the fire was still intensifying as of Friday afternoon.
See Also: Deputies Arrest and Charge Man With Setting Series of Fires in Hudson Valley
The Rockland County Sheriff's Office is asking for people to avoid areas on 9W through Clarkstown, Stony Point, Haverstraw, Village of Haverstraw, Village of West Haverstraw if possible.
This story is still developing.

Weekend Cool Off 
A chance for rain will return by Saturday afternoon with cooler weather, according to TWC. Highs Saturday will reach the mid 70s, with a chance for showers by late day and through the night. Sunday will bring temps in the low 70s, under cloudy skies.
Looking ahead, temperatures through next week should range from the upper 50s to near 70. There will be a chance for rain early in the week, though the record-high temps should stay away as it will feel more like the month of April again.
10 Tips To Prevent Wildfires
Smokey The Bear said it best, "only you can prevent wildfires." Well, it's a lot easier said than done, Smokey. Great name for a bear trying to warn us about fire hazards, by the way.
In order to prevent wildfires, you have to first know how they can be prevented. Here are 10 tips provided by the Department Of Interior that will help you in your every day life, so you can enjoy being outside, camping, and having bonfires without it turning into a problem.
Here are their 10 tips, along with some simplified explanations from me.