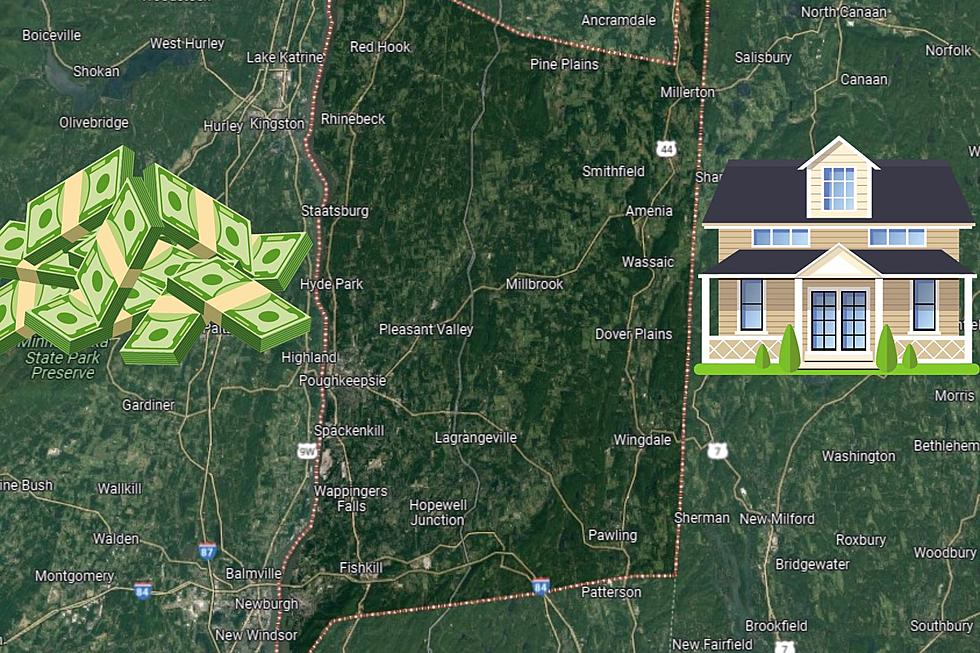 These Are the Most Expensive Towns in Dutchess County
Google Maps/Canva
If you are planning to move into Dutchess County, these are the most expensive places to buy a house.
One thing most of us have been told over the years is that if you want to make any sort of real money, you need to invest in real estate, right? You've probably heard many times before and if you really think about it, it's great advice, if you can afford to actually buy any...LOL! Another thing we've heard over and over is that the Hudson Valley is a hot destination for many out-of-towners to buy a house!
Dutchess County's Real Estate Market is HOT!
If you live in Dutchess County you are well aware that your town is an expensive one to settle down in and after recently buying a house in Dutchess County, I was amazed at how expensive houses were in most towns. Some of the houses we looked at had asking prices that were astronomical with most of them being so overpriced we had to look elsewhere. I wasn't alone in thinking that I might not be able to find something (I did, thankfully) because according to the folks at Prime Valley Realty (PVR), Dutchess County is full of expensive towns to settle down.
Houses in Dutchess County
PVR did a recent deep dive into "median home sales price in 2023" in Dutchess County and found that there are 10 towns in Dutchess County that are more expensive and desirable than all the rest. So if you are in the market for a home and are looking in Dutchess County before you start randomly picking houses and have a "sticker shock" moment like I did, you might want to explore the 10 most expensive towns in Dutchess County to buy a house. All the information below is courtesy of Prime Valley Realty and MHMLS. It includes only single-family homes sold up to October 31, 2023.
10 Most Expensive Towns In Dutchess County In 2023
10 towns in Dutchess County that are the most expensive to buy a home and why.
Gallery Credit: CJ/Google Maps
11 Things You'll Find in a Typical Hudson Valley, New York Home
Here are 11 things that most Hudson Valley homes have inside of them.
Gallery Credit: CJ/Canva