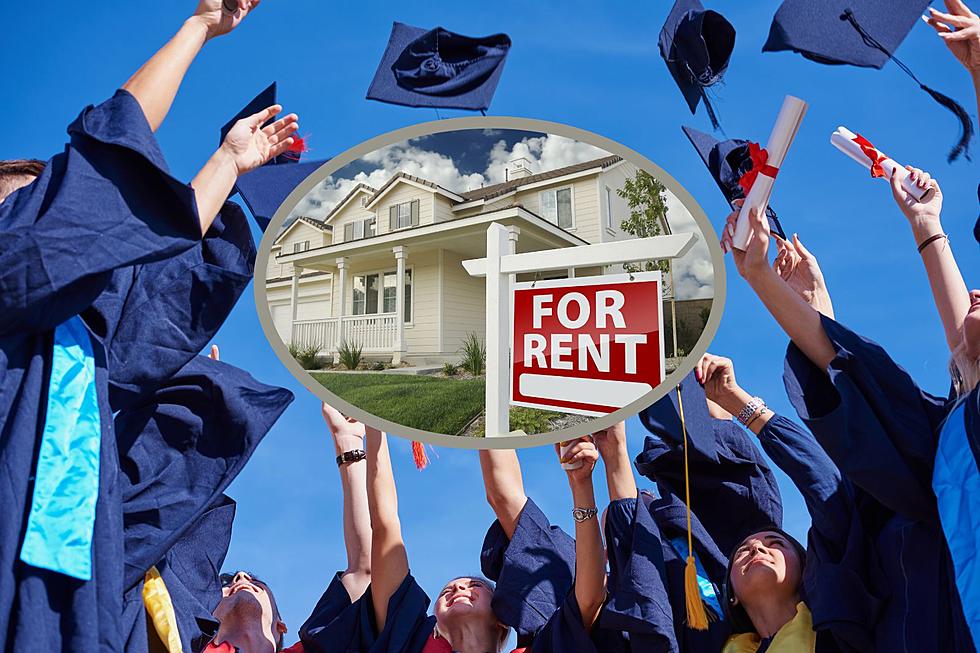 This City in New York One of America's Top 5 For College Grads
Canva
So you've graduated from college now where do you go? The old answer was where the jobs are. But after the pandemic made it a staple to work from home, now graduates are asking where is the most affordable place to live.
The Top 5 Cities in the Country for College Graduates to Live
A new survey listed the top five cities in the country as the best for college graduates and one in New York State came in at number five. Zillow came up with a list that included a variety of different data. One of the main factors is the amount of rent and if it's below the national average according to simplemost.com.
What Were The Factors of the Survey?
Not only were the rents lower than the national average, but other factors were graduate salaries, job growth numbers in the city, and a youthful vibe. They considered how many people between twenty-one and twenty-nine years old live in those cities.
What Cities Comprise the Top 5?
1. Colorado Springs, Colorado: Median rent is $1824, and starting salaries for new graduates are around $63,000.
2. Spokane, Washington: Median rent is $1563, and there are plenty of job opportunities.
3. Des Moines, Iowa: Median rent is $1202, and there is a 24% rent-to-income ratio. There are also plenty of jobs in the financial services and insurance industry.
4. Phoenix, Arizona: Median rent is $1918, and the average salary is $62,000. There are also a lot of young adults that are residents here.
5. Buffalo, New York:
The median rent is $1257, and it is a great starter city. There is plenty to do for everyone and the downtown has been built up in the last few years including the waterfront. There is an influx of young people and many jobs available.
Vacation Inspiration-Top 15 Places to Visit in New York State
Sometimes the best places to visit are right here in New York State. New York State has something for everyone from beaches, beautiful mountains, the bright lights of New York City, and the gorgeous roaring Niagara Falls not to mention the many gleaming lakes throughout the state. Check out the many different options right here in New York State. These are the top 15 destinations to visit according to
U.S. News and World Report
. They considered sights, culture, adventurous pursuits, and the opinions of readers and experts.