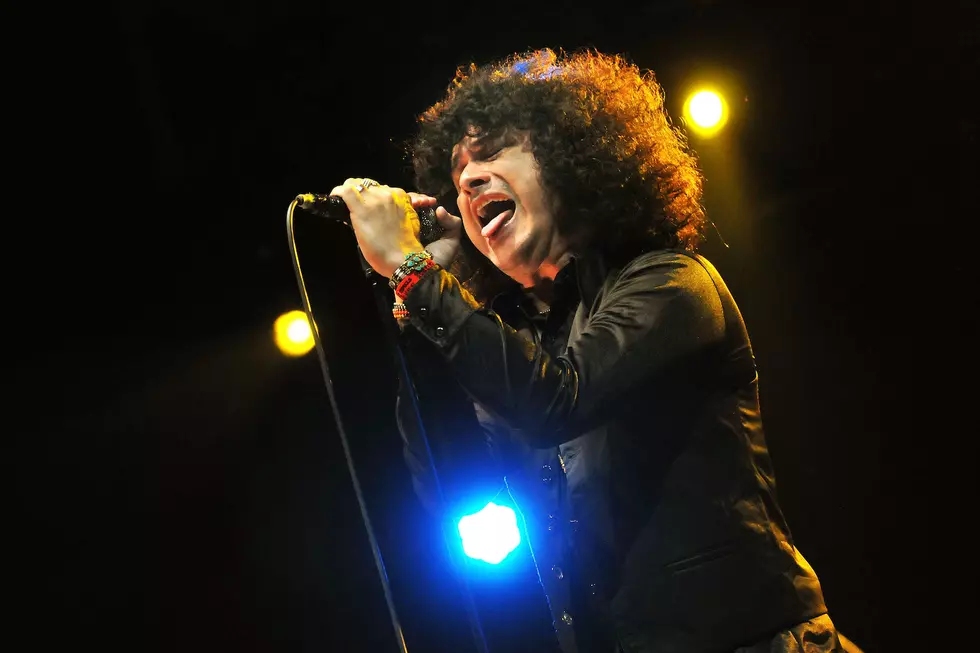 Report: The Mars Volta Reunion to Include 'New People'
Jim Dyson, Getty Images
After it came to light earlier this week that the Mars Volta were plotting a reunion, singer Cedric Bixler-Zavala went forward with more details about the in-the-making comeback from the indie-minded prog-rockers. True to form, the rocker said the reunion would include "new shit, new people" and "left turns."
But while the musician assured fans Sunday (May 26) that "it's happening," he followed up his reunion promise with thoughts on how the band plan to move forward, according to Consequence of Sound and Pitchfork. Bixler-Zavala's tweets have since been deleted, but you can read what he said down toward the bottom of this post.
Once news of the initial tweet went viral, the Mars Volta frontman returned to Twitter to outline the scope of the band's reunion. In the statement, the musician said he "cried" when guitarist Omar Rodríguez-López played him "a grip of new shit." (Both Mars Volta founders, Bixler-Zavala and Rodríguez-López, also perform in At The Drive In.) Further, he stated it would not be "your 'fav member lineup'":
"What it's NOT going to be is your 'fav member lineup' playing their 'classic records' in full etc. Maybe we'll play old shit, who knows how we feel. Just remember our past campaigns never relied on playing requests or going fully backwards …it's new shit, new people, left turns , tangent inconsistencies, mazapan dreams and churro wishes. I will say this though, when ORL played me a grip of new shit I fucking cried. Like Claire Daines in Romeo & Juliet cried. Yeah it was fucking weird. It's in its infancy right now. No deadlines, no ball tripping, no drama, just 2 grown ass men using essential oils and bold new perfumes shooting ideas and scooting their ass across the fucking lawn trying to get rid of these worms."
Bixler-Zavala also indicated the Mars Volta's back catalog would see a reissue campaign that "will be high quality unlike that the fucking buffoon shit" he regards as Universal Music's reissues released in previous years.
Two months ago, presidential candidate Beto O'Rourke first lit hope for a Mars Volta reunion when he was asked if he'd like the band to play at his potential inauguration. "We would be honored," the politician replied.
See The Mars Volta in the Top 100 Hard Rock + Metal Albums of the 21st Century