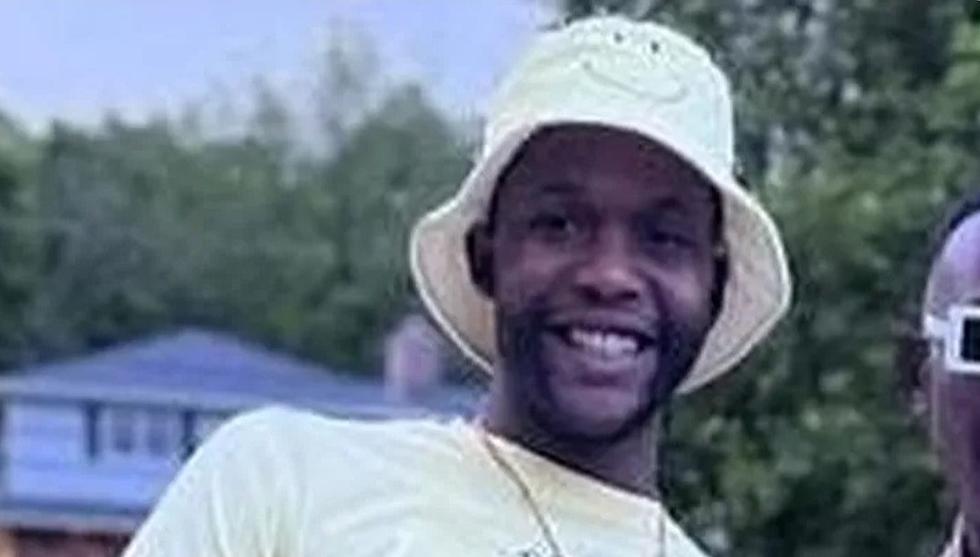 New York Dad: Son Brutally Murdered By Roommate In Hudson Valley
GoFundMe
A Hudson Valley man was reportedly brutally murdered by his roommate in "a senseless act of violence."
We learned more information about a gruesome homicide in Dutchess County.
Homicide Investigation In Dutchess County, New York
On Sunday, June 4, around 12:35 p.m., City of Poughkeepsie 911 reported a person was stabbed at 25 South Grand Avenue.
Arriving first responders found 23-year-old Dontay McKarl Brown of the City of Poughkeepsie with a stab wound to the head police say.
The knife was sticking from his skull, according to the City of Poughkeepsie Police Department.
Dutchess County Murder Suspect Found In Brooklyn, New York
Brown was transported to Mid-Hudson Regional Hospital, where he was pronounced dead. An autopsy determined that Brown died of a single stab wound to the head, according to the City of Poughkeepsie Police Department.
Police soon identified the alleged suspect as 32-year-old Andrew Fraser of the City of Poughkeepsie. Fraser was found and arrested with help from the NYPD in Brooklyn, New York on Monday, June 5, around 5:15 p.m.
For all the news that the Hudson Valley is sharing make sure to follow Hudson Valley Post on Facebook, download the Hudson Valley Post Mobile App and sign up for the Hudson Valley Post Newsletter.
Man Accused Of Killing Roommate In Poughkeepsie
Turns out Brown and Fraser were roommates. Brown was killed during an argument with his roommate, according to a GoFundMe account.
"Our beloved Dontay Brown, a young 23-year-old man full of dreams and aspirations, tragically lost his life in a senseless act of violence. We are devastated to share that Dontay was involved in an altercation with his roommate, which ultimately led to his untimely passing due to the injuries inflicted upon him," the GoFundMe states.
The GoFundMe account was set up to help Brown's family. CLICK HERE to donate.
"Brown has always been a beacon of joy and light in the lives of those around him. His infectious smile, compassionate nature, and unwavering determination touched the hearts of all who had the privilege of knowing him. Dontay's potential was boundless, and he had dreams of achieving great things in life. He was a young man who radiated kindness, and his presence will be profoundly missed by his family, friends, and the community," the GoFundMe adds.
Money used from the fundraiser will help Brown's family bury Brown in his native Jamaica.
The 35 Most Dangerous Counties in New York State
These Counties Have The Most Food Stamp Recipients Per Capita In New York
SNAP usage has increased across the state since the start of the pandemic
Chick-Fil-A Opens Surprise Free Pop-Up In Mid-Hudson Valley
Massive World-Class Dinosaur Theme Park Planned For Hudson Valley
Another Hudson Valley hometown is in the running to be the site of a massive world-class dinosaur theme park.