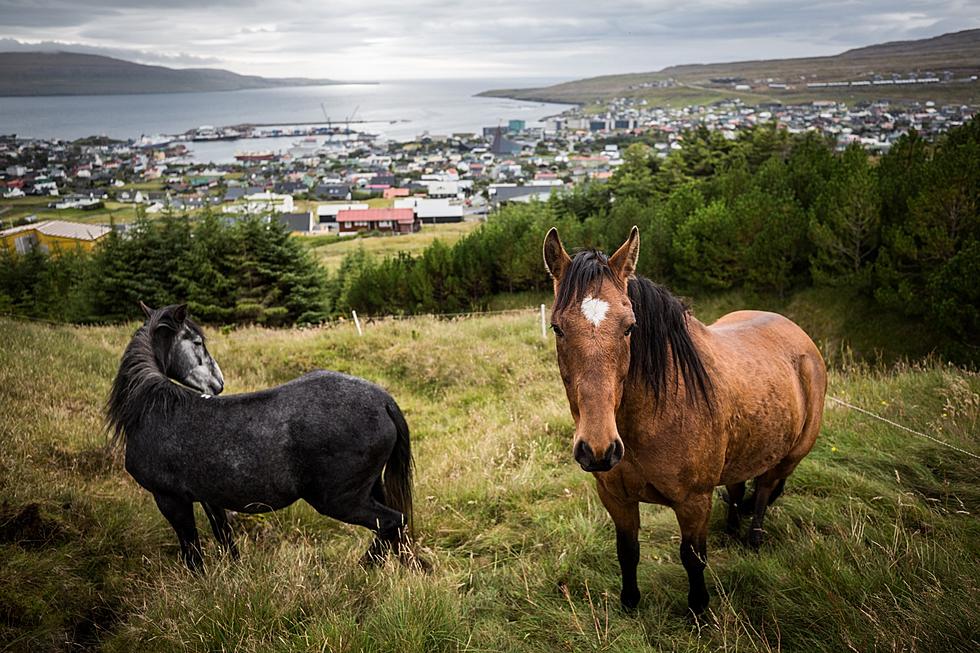 New York: Where's the Faroe Islands? Why Should You Visit?
Getty Images
Do you like to travel? Do you always plan vacations or trips, but might not always get to take them? I recently heard that there were going to be non-stop flights from Stewart International Airport in Newburg, NY to the Faroe Islands, and the vacationer in me perked up.
I had a few questions, like where in the heck is the Faroe Islands? Turns out it is just outside of Denmark. When are the flights happening from Newburg to the Faroe Islands? How much is it going to cost? So many questions. Keep reading!
Which airline is flying from Newburg, NY to the Faroe Islands?
The airline that is going to 'test the waters' with these flights is Atlantic Airways. The flights from Newburg NY are allegedly going to begin in the fall. According to a press release the flights will start on August 22, 2023. The flights will leave New York on a Wednesday and return on Tuesdays. The actual flight will take approximately 6 hours of flying time. 

Do you need a US Passport and a Visa to visit the Faroe Islands?
If you are a US citizen and hold a US passport, then no, you will not be needing to get a visa to (in addition to your passport) visit the Faroe Islands (or Denmark). You will need at least 3 months of time before your passport remaining before it expires, or you will not be allowed to leave the US on the trip.
What is the main language spoken in the Faroe Islands?
From what I can tell, most people speak English. That, however, is not the main language, that is Faroese. Danish is also a language you will hear often. Another tip from the Faroe Island visitor website is to not bring too much cash to exchange because credit cards are accepted pretty much all over the island. The site notes, that while most places will take credit cards, they state Visa and Mastercard, while almost no one accepts American Express.
How much will the flights cost to the Faroe Islands from Newburg NY?
No info is available as to how much the flights will cost as the tickets are not on sale just yet. When you do book your tickets, know that you will be fairly close to places like Denmark, Iceland and Norway, just in case you want to do a few side trips.
Why should you visit the Faroe Islands?
Why not? The islands are pretty expansive and great if you love the outdoors. Could you find 6 or 7 days' worth of things to do? Most definitely, and it will be so easy to just go there from Stewart Newburg.
Heading out on a trip? Make sure you bring these 5 things with you. You'll Thank me.
Travel To 10 Different Countries Without Leaving New York State
Are you ready to travel to 10 different countries without ever leaving New York State?
Maine to Italy: My Journey as a Solo Female Traveler
I traveled to the Southern coast of Italy from Maine by myself recently. Here are some of the photos from my journey!