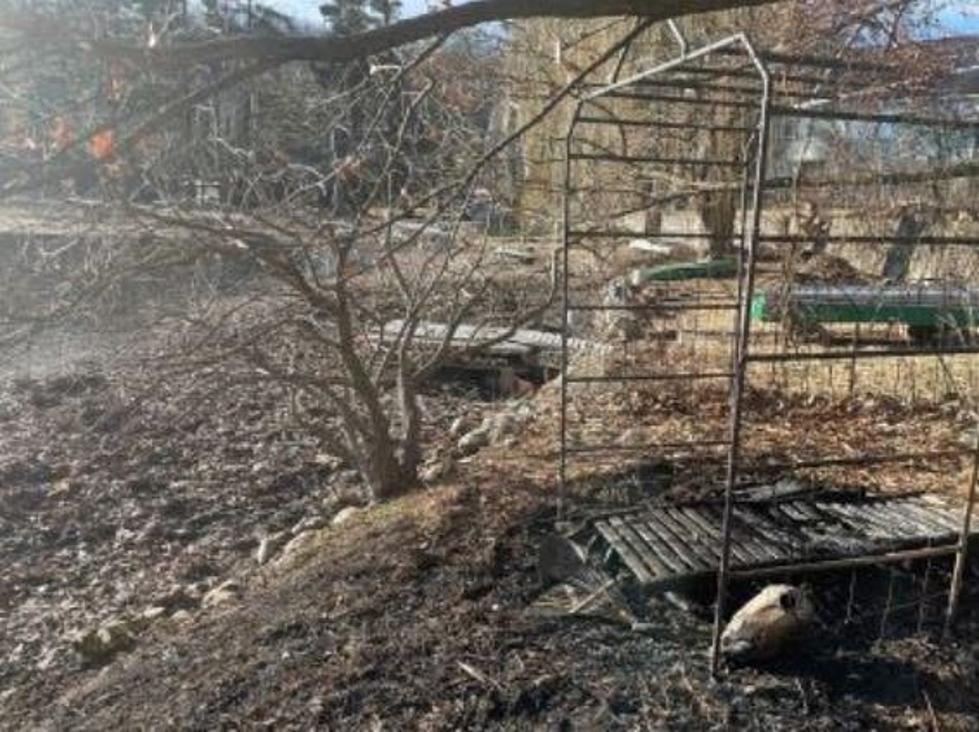 New York Man Mistakenly Sets Gazebo On Fire, It Wasn't His Gazebo
dec.ny.gov
Many of us in the Capital Region and points north are waking up to a fresh blanket of snow this morning but it wasn't that long ago that New York State was enjoying record warmth for February. With that warm, dry weather the chances of fire was on the increase.
New York State Forest Rangers battled more than one blaze this month, including one that sent a man to the hospital with a seizure.

On Monday February 13th, according to the Department of Environmental Conservation, one New York resident was burning leaves in his Garrison, NY yard. Before we go any further, it is illegal in New York State to burn garbage or leaves. This applies for all seasons, year-round.
Just before 4pm on the 13th, Forest Rangers Cowart and Russo responded to a leaf litter fire off of Schuyler Road in Garrison. Allegedly a 79-year-old homeowner was burning leaves in his yard, a gust of wind blew embers to a neighbors property, setting a gazebo on fire.
The 82-year-old owner of the gazebo came outside to see the damage and suffered a seizure. Rangers provided medical care until an ambulance arrived. The homeowner who started the fire was issued two violations for setting a fire which endangered the property of another.
You are allowed to have controlled fire in New York State in the form of a backyard fire pits or campfire. These locations must be less than three feet in height and four feet in length, width, or diameter but only charcoal or dry, clean, untreated, or unpainted wood can be burned.
These 10 Cities In New York Have The Highest Divorce Rates
Almost 50 percent of all marriages in the United States will end in divorce or separation. With odds like that, where are the highest divorce rates in New York State?
11 Ghost Towns In New York State You've Never Heard Of
Did you know that New York State is home to 11 different ghost towns? Here' everything you need to know about them.
Ten New York Laws That are Completely Insane, But Exist in 2023
There's no way that someone could actually be arrested for breaking these...right? Check out ten laws that are insane, but still exist somewhere in New York.