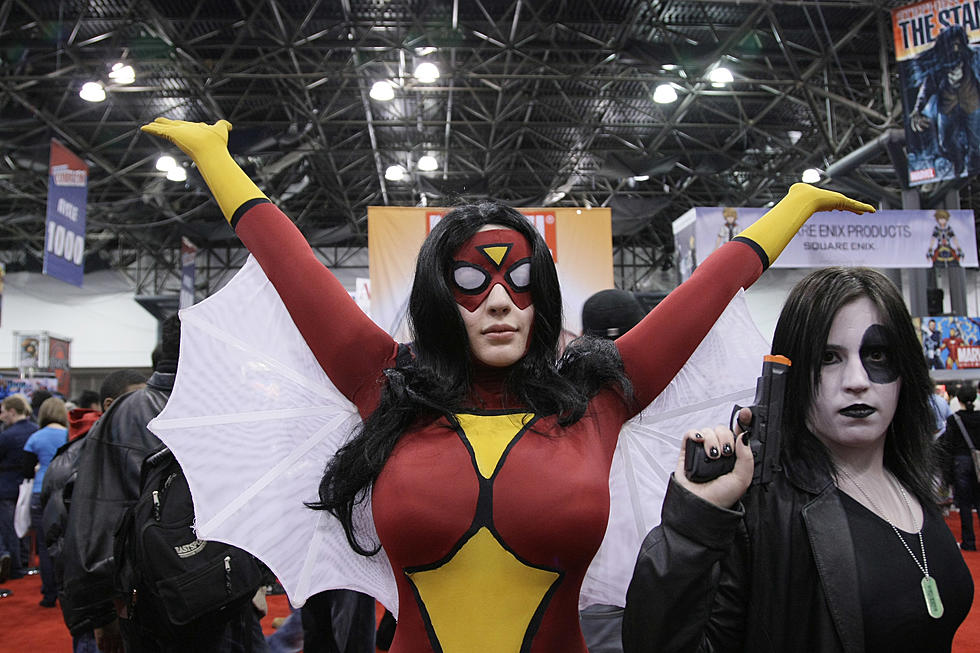 New York's Comic Con Is on For 2021 – Here Are Our Favorite Cosplayers
Getty Images
Last year's New York Comic Con was canceled because of the coronavirus pandemic. Well, not actually canceled, it was a virtual event, but nothing like wandering through the crowds of people dressed as their favorite superheroes, comic book characters, and video game characters.

The New York Comic Con will be hosted in-person Oct. 7-10 at the Javits Center in New York City at reduced capacity. There will be mask requirements as well as temperature screenings upon entry. And plans could change due to state and local policies.
In years past more than 200,000 tickets were sold for New York Comic Con, which typically takes place over the course of four days and offers fans panels, meet-and-greet events, and a chance to score limited-edition merchandise.
The best part of the New York Comic Con is the amazing Cosplayers. People will work for months, and sometimes years, perfecting their costumes. Some just wear them for the photo-ops and others enter the competitions for prizes.
Here are a few of our favorites from past New York Comic Cons.
Our Favorite Cosplayers From The New York Comic Cons
America's Oldest Intact Warship Lies At The Bottom Of Lake George