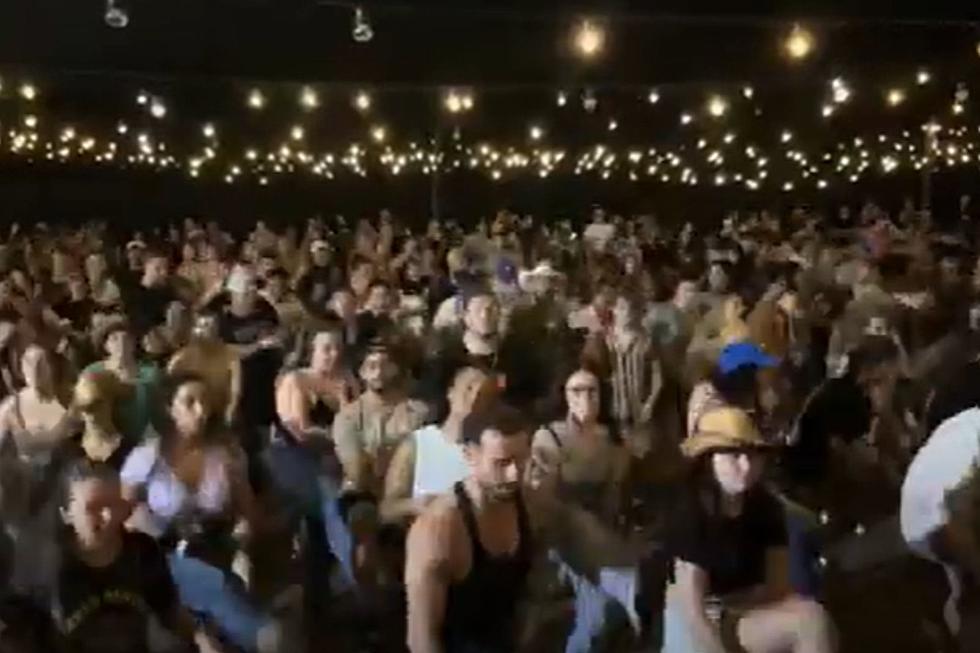 Look at This: Nickelback Song Has Newburgh, New York Going Crazy!
CJ
After months of witnessing a Nickelback "phenomenon" at a Newburgh restaurant every week it's time for the world to recognize that their music gets people JUMPING!
If you've never been or haven't heard about Tuesday nights at Billy Joe's Ribworks in Newburgh yet, you might be missing out on one of the most exciting dance nights in the Hudson Valley.
Tuesdays at Billy Joe's are INSANE!
For many years I've been lucky enough to be the guy behind the music at Billy Joe's on Tuesdays and over the last year or so we have seen an explosion of folks that come out on Tuesdays to enjoy an evening of line dancing. For years Tuesdays have been popular but in the last few months it has gotten even crazier and each night I work I am always in awe of the folks that jump out on the dance floor and dance the night away.
Line Dancing in Newburgh, NY
If you've never seen it in person, and before you scroll down to watch the incredible video from a few weeks ago, picture hundreds of regular people like you and me all dancing the same steps to a variety of music. Every Tuesday we play a variety of music, from our favorite country artists to Ed Sheeran to Nickelback, yes Nickelback.
Nickelback Song has Newburgh Jumping
A few weeks ago I posted a video showing almost 600 people doing the same dance to Nickelbacks song "Burn it to the Ground". After posting the video I was asked well over 100 times what song has everyone dancing like this…..
Yes, it's a Nickelback song, and as you can see in the video above it's one of the coolest dances to watch people dance to. The Hudson Valley is full of great nights for line dancing almost every day of the week so if you are interested in learning stop by the bar or restaurant nearest you and enjoy!
Newburgh New York Water Front Restaurants
It has boats. It has entertainment and boy does it have an amazing selection of food and drink. Take in the beautiful Newburgh Waterfront on the historic Hudson River while enjoying top-shelf food and drink. Fine and casual dining with a backdrop of the Hudson River from the Newburgh Beacon Bridge to the north and Bannerman's castle to the south. Watch the river and the boats go by while enjoying every type of food you can imagine from pizza to seafood to steaks to barbeques even tacos you can have it all at these Newburgh Waterfront restaurants.
Tour Bannerman Island This Year in the Hudson Valley
From May until October, Bannerman Island will host tours and fun events giving Hudson Valley residents and those visiting an experience of a lifetime.