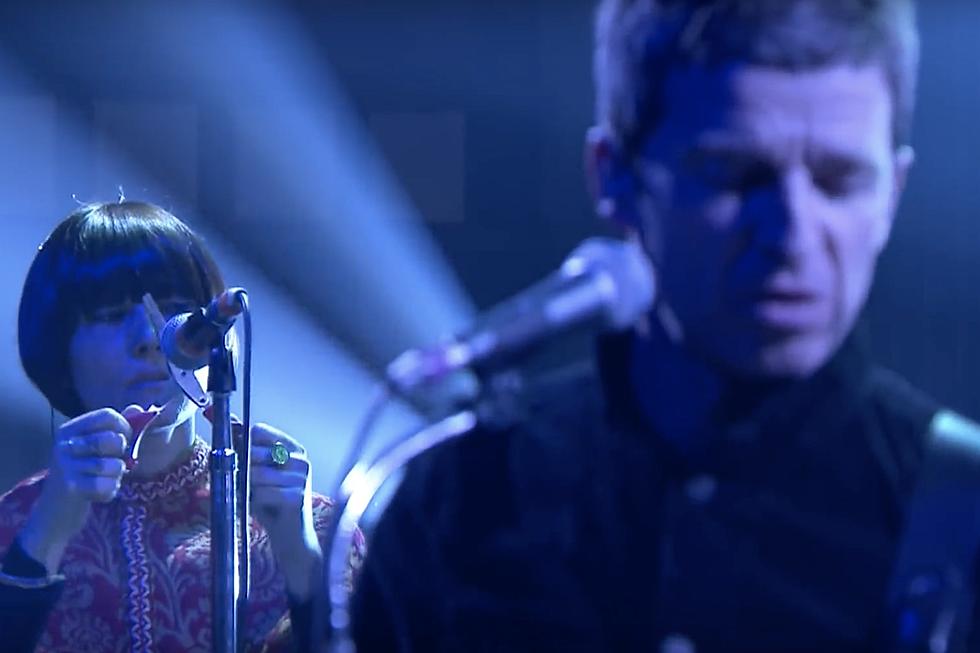 Witness the Return of Noel Gallagher's Scissors Player
YouTube
The scissors "player" in question, Charlotte Marionneau, has more than mere cutlery in her repertoire. She really plays a variety of instruments, including the glockenspiel, synthesizer, and guitar, and leads the French experimental pop group Le Volume Courbe, whose discography includes the 2005 album I Killed My Best Friend and its 2015 follow-up I Wish Dee Dee Ramone Was Here with Me.
Still, it's hard not to see Marionneau's contributions to the High Flying Birds as a gimmick — although Gallagher himself insists they aren't fooling around. "I adore that girl, she's amazing," he was quoted as saying after Marionneau's scissors debut last year. "She means it, this is not a joke."
Gallaghers being Gallaghers, it's unsurprising that the whole thing ended up being used as a way for Noel to poke fun at his famously turbulent relationship with his brother Liam. "[O]n the night it was on the TV, somebody quipped: 'It's almost like she's snipping away at the last ribbons of Liam's sanity!'" he added. "We laughed all the way home."