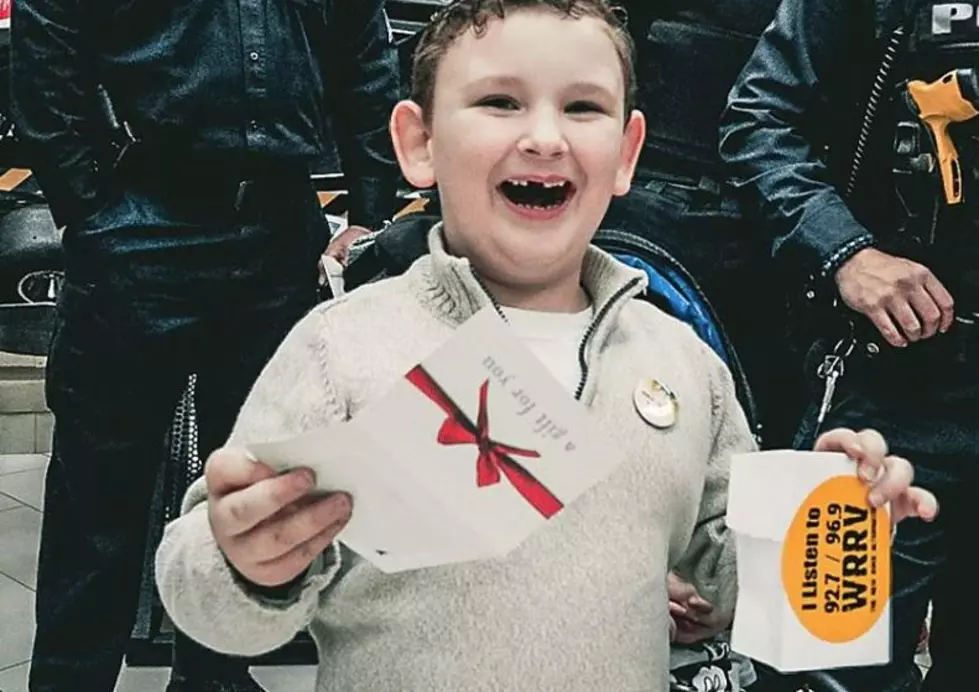 Nominate a Child for WRRV's Shop with a Cop 2020
Chuck Merrihew
If you need some assistance in getting your children gifts this holiday season or you know someone that does you can anonymously nominate them for Shop with a Cop 2020.
Despite the coronavirus pandemic Santa Claus is still coming to town. Even Dr. Fauci  declared that Santa has an immunity to COVID-19 and he won't be able to catch it or spread it. Santa Claus may be getting ready to kick it in to high gear in a few weeks but that doesn't mean that he might not need a little help this year.
Sadly, every year families struggle during the holidays and this year won't be any different. There's actually a good chance that things could be far worse than previous years. Families could be
That's why every year we try to help as many families as we can.
With support from officers in the Town of Poughkeepsie,  Kent, City of Poughkeepsie, Fishkill, Wappingers, Hyde Park and the NY State Police and of course Boutique Wine & Spirits along with Sherwood Tile we'd like to give kids a unique and special holiday experience. A week before Christmas, children will be selected at random and will able to  pick out presents with local law enforcement officers from all over the Hudson Valley.
Below is how you can anonymously submit a child or children in need. If selected, the families will be privately notified before they are invited the Poughkeepsie Galleria to go on a shopping spree accompanied by a local police officer from right here in the Hudson Valley.