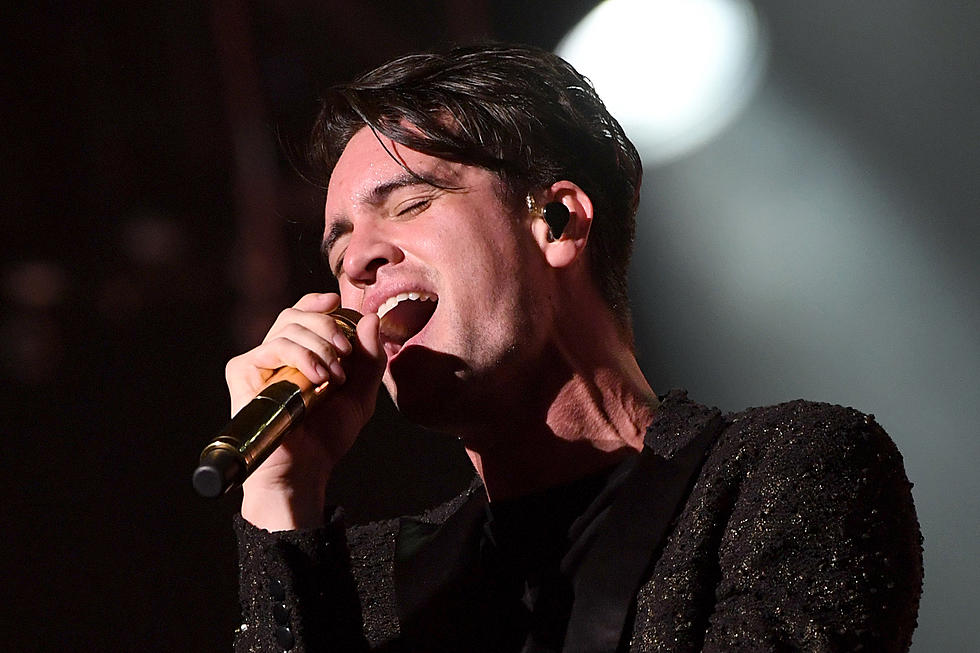 Panic! at the Disco Are Cooler Than Cool With Outkast 'Hey Ya' Cover
Kevin Winter, Getty Images
Does Panic! at the Disco know what's cooler than being cool? You can judge for yourself as the group has just covered the "ice cold" Outkast hit "Hey Ya" for a Spotify Singles Session.
Brendon Urie and the boys dropped in on the Spotify studios where they performed not only a cover of the 2003 standout, but also delivered a performance of their current hit "High Hopes." Both tracks can be heard via Spotify in the players below.
Fans of the band can not only hear the performance, but also see a bit as well, as Panic at the Disco posted a video portion of the song via their Twitter account, seen below.
Panic! at the Disco are currently promoting their Pray for the Wicked album. They'll head over to the Phillipines and Japan for dates this weekend leading into next week, then finish out the year with a one-off show in Mexico City on Nov. 17. The next U.S. tour starts in January, while 2019 will also bring a European tour in March. See all their stops here.
Meanwhile, things aren't as cheery for the band's former bassist Dallon Weekes. The musician is getting his new project, IDKHOW, off the ground, but had their gear and property stolen from their hotel room Wednesday morning (Oct. 17), according to TMZ. Approximately $10,000 worth of gear and personal belongings were taken, as well electronics that had some of the band's new music he had been working on. Among the items stolen were a Fender 1981 P Bass Orange guitar, a peddle board, a laptop, an iPad and Dallon's passport.