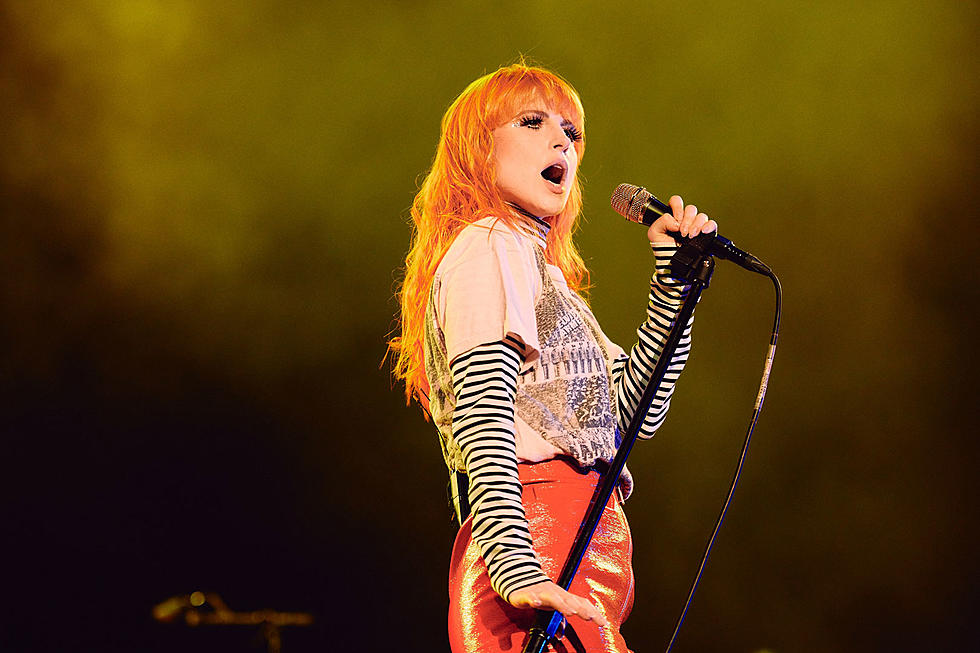 Paramore Give Two New Songs Their Live Debuts at Charlotte Stop
Photo by Zachary Gray
Paramore have officially kicked off a new leg of tour dates, heading up a performance at Charlotte's Spectrum Center after playing the Hangout Festival this past weekend. And with a full-fledged headline set, the band served up two new song debuts live for fans, digging deeper into their most recent album, This Is Why.
The two songs to get their first live performance were "Big Man, Little Dignity" and "Figure 8," both deeper cuts off the This Is Why album. The response seemed primarily positive as fans had Paramore trending on Twitter early Wednesday morning.
Below, you can see fan-shot video of both songs, as well as someone who actually shot the entire performance from their seats at a distance. See the video footage as well as some Twitter reaction to the live debuts of the new songs below.
READ MORE: Video Shows Pre-Fame Paramore Busking in the Street
Fan Shot Video of Paramore's May 23, 2023 Charlotte Show
Paramore's current North American tour leg will take the band into early August. Be sure to get tickets here and see the setlist from the Charlotte show below.
Paramore May 23, 2023 Charlotte Spectrum Center Set List
You First
The News
That's What You Get
Playing God
Caught in the Middle
Rose-Colored Boy
Running Out of Time
Decode
Last Hope
Big Man, Little Dignity (live debut)
Liar
Crystal Clear
Hard Times
Told You So
Figure 8 (live debut)
The Only Exception
Baby
Crave
Misery Business
Ain't It Fun
Still Into You
This Is Why
All Paramore Songs Ranked