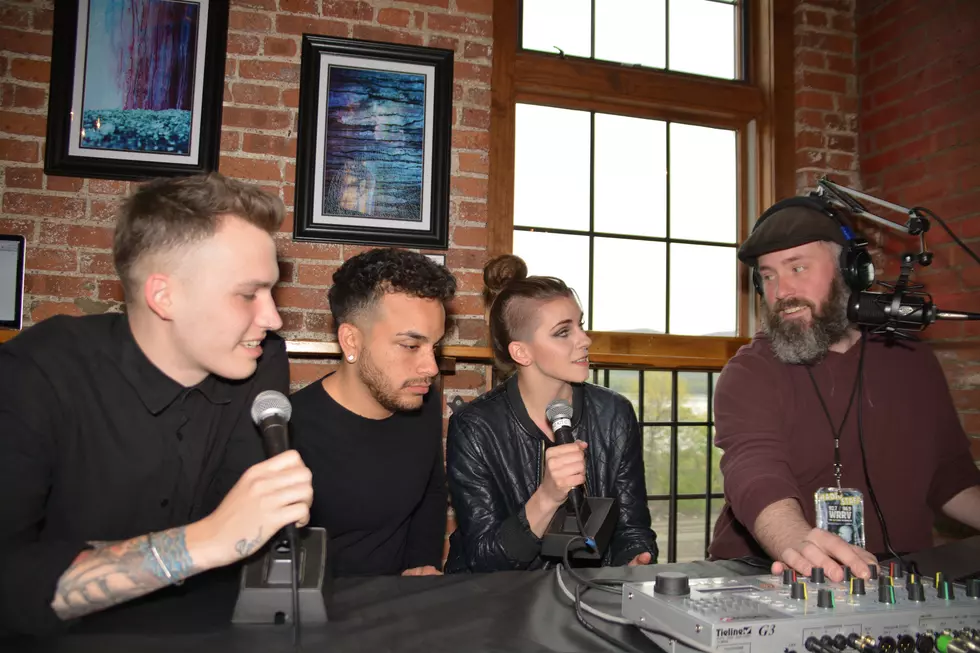 PVRIS Perform at WRRV Sessions [PHOTOS]
Photo by Chuck Merrihew for Townsquare Media
WRRV Sessions began in March of 2015 as a monthly live music series at the Newburgh Brewing Company. Our band for the month of April PVRIS, performed on Thursday and took the time to hang with the fans after the show. Of all the performances we've had, fans of PVRIS are among the most passionate we've encountered. In fact, people began lining up at 7:30AM while the doors didn't open until 4.
PVRIS formed in 2012 in Lowell, Massachusetts and have been gaining traction every since. White Noise originally came out in November of 2014 but has just been re-released to include the new single "You and I" as well as some other goodies. The band is set to kick off a headlining tour May 8 in New York City. Many of their upcoming shows are already sold out.
Before the acoustic performance, Simon had a chance to interview the band and got to the bottom of why they spell PVRIS with a v.
Videos of the performances will be coming soon.