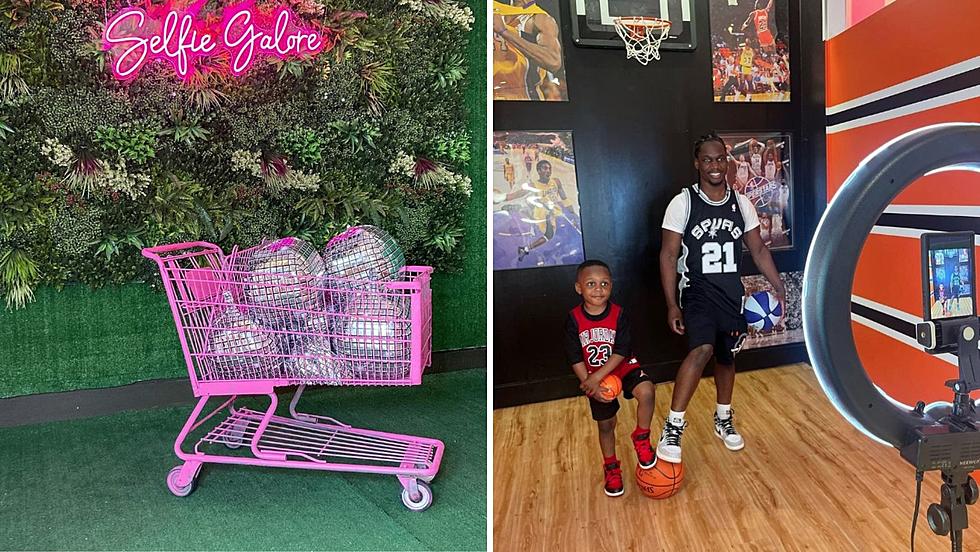 Have You Heard of The Selfie Museum in Middletown, NY?
Selfie Galore, Instagram
When people talk about the Hudson Valley, they usually add that it's quite an historic place. We have tons of museums around the area that depict our deep-rooted history.
There is a new-ish "museum" to add to the list that touches upon a popular trend.
We all know how to take a selfie at this point (unless you're using a Nokia phone, if you are can I play Snake?). Did you know there is a museum and event space dedicated to a good old selfie in Middletown, New York?
Selfie Galore: A Selfie Museum and Content Space in Orange County, NY
Selfie Galore in the Galleria Crystal Run has been open since the summer of 2022 and has given content creators and those looking for the perfect selfie a place to snap a few photos.
Every room is a different theme, from 90s inspired to a basketball court to a Tropical Bathtub installations. The colors and themes are perfect to make your next selfie pop!
Not only can you take a photo or 2, but the space can also be used for events. In one of their latest Instagram posts, Selfie Galore explains that they've hosted music video shoots, maternity photoshoots, private events and parties.
Just as the Barbie movie took over the world, Yelp Hudson Valley hosted a Pink Party at Selfie Galore and it was quite the hit!
Your next party can look just like this...
Book Your Next Selfie Session
Before heading out to Selfie Galore you'll have to book a time and session. Packages for a regular selfie shoot start at just $30 for those 13 and older, kids photo packages for ages 4 -12 are just $20.
Book your Selfie Galore Session on their website. What room are you starting in?
10 Towns in New York With The Most Picturesque Downtowns
10 Danbury Murals Perfect for Taking a Selfie in Front Of
These are some of the many murals in Danbury that are great to take a selfie in front of.
Upstate NY Creator Builds a LEGO Replica of Stewart's Shops