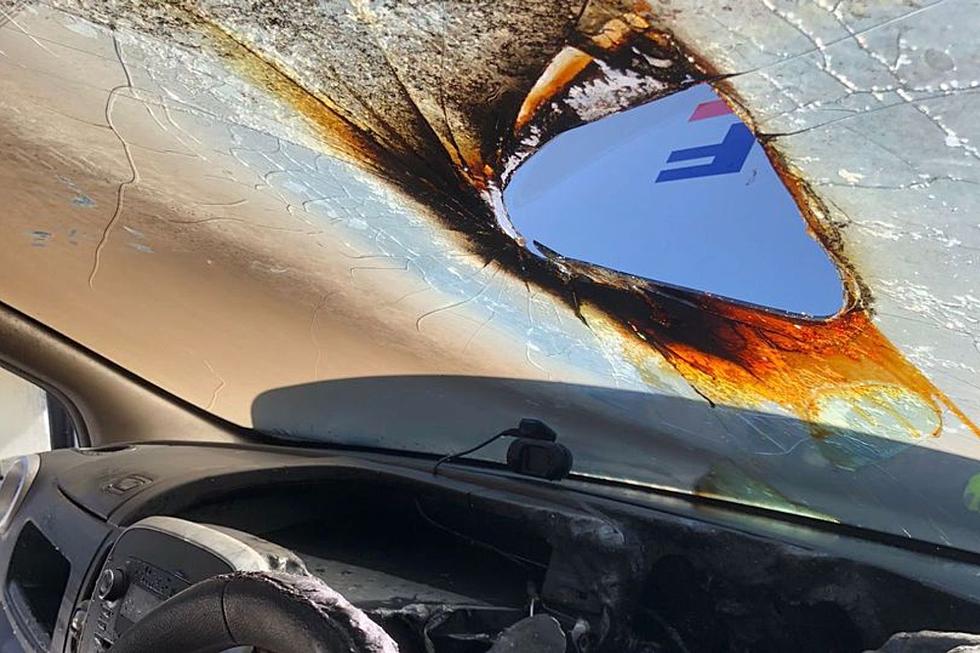 WARNING: Never Leave Sunglasses on Your Car Dashboard
WalesOnline.co.uk
Fire officials have issued a warning that could save your car from ending up like this one.
As the warmer weather arrives and the sun stays shining longer did you know that there is something you could do that could destroy the interior of your car? It's something that many of us do, most without even thinking about it.
Have you ever gotten out of your car or truck and put your sunglasses on the dashboard of your car? If you have, you may way to rethink ever doing it again!
Sunglasses on the Dashboard Disaster
Imagine pulling into a parking spot at work and as you get out of the car you throw your sunglasses on the dashboard and head in. After a few hours, you go back outside only to find the interior of the car destroyed because the sunglasses you left on the dashboard started a fire.
That's exactly what happened recently to the car pictured above and fire officials are warning everyone to be careful when they leave things in the car on a hot and sunny summer day. The warning comes after first responders
were recently called into action after a car caught fire after someone left their sunglasses on their dashboard according to Wales Online.
Never Leave These Things on Your Dashboard
After responding to the car fire above fire officials took to Twitter to remind drivers to keep all reflective objects out of direct sunlight, "The sun has been strong but beware this can cause fire. Earlier we attended a fire caused by sunglasses left on the dashboard. Make sure you keep reflective objects out of direct sunlight."
Fire experts didn't say how long it would take for a fire to start if sunglasses are left on a dashboard inside a hot car but did encourage everyone to avoid doing it at all costs.
6 Things That Are No Longer in Cars
Things you don't find in cars anymore.
9 Things to have in Your Car for Spring
Winter is over. It is time to replace all that winter weather gear stashed in your car with things you are going to want to have handy now the the weather is warmer.