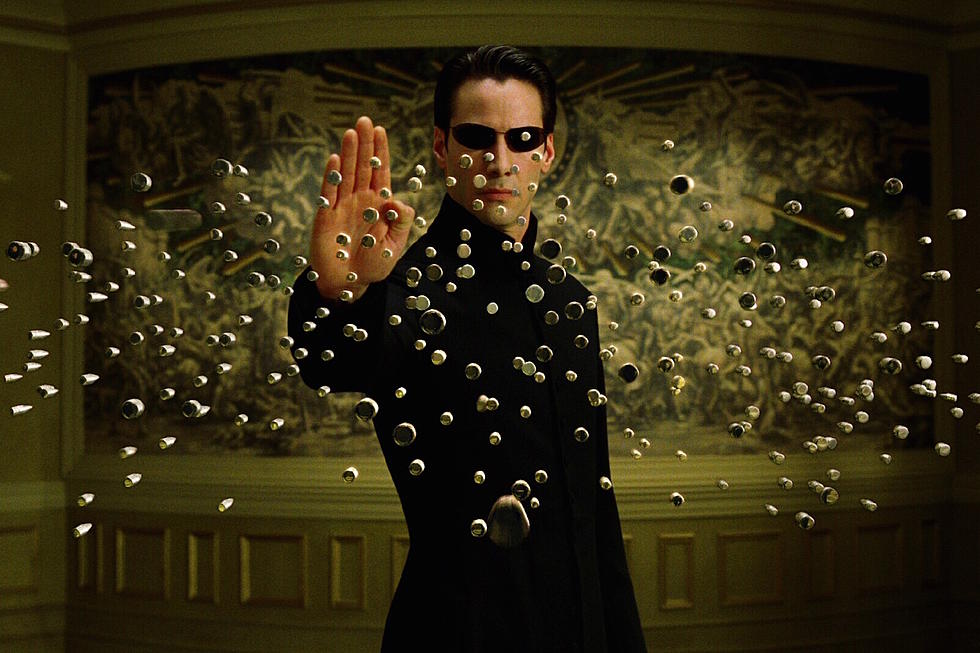 'The Matrix 4' Has An Official Release Date
Warner Bros.
While this sounds like news that could only occur in a lifelike simulation of reality, it is in fact real. Or maybe this is a simulation of reality, and it has been all along, and this is just the latest bit of proof. Either way: The Matrix 4 has an official release date.
Today, Warner Bros. announced it was slotting this fourth Matrix film for a May 21, 2021 release. While the plot and full official title of the film are still unknown, we do know that Lana Wachowski is co-writing and directing the film. (Lilly Wachowski is not involved in the production.) Keanu Reeves will return as Neo and Jada Pinkett Smith will reprise the role of Niobe. The new cast members include Yahya Abdul-Mateen, Neil Patrick Harris, and Frozen's Jonathan Groff.
In a strange bit of synchronicity (or more likely a simple game of chicken between movie studios), May 21, 2021 was previously announced as the release date for John Wick: Chapter 4 which also stars Keanu Reeves. Fake or not, no world could handle two Keanu Reeves action flicks on the same day, so I presume one of this projects will probably get bumped elsewhere on the schedule pretty soon.
Gallery — The Best Sci-Fi Movie Posters of All Time: