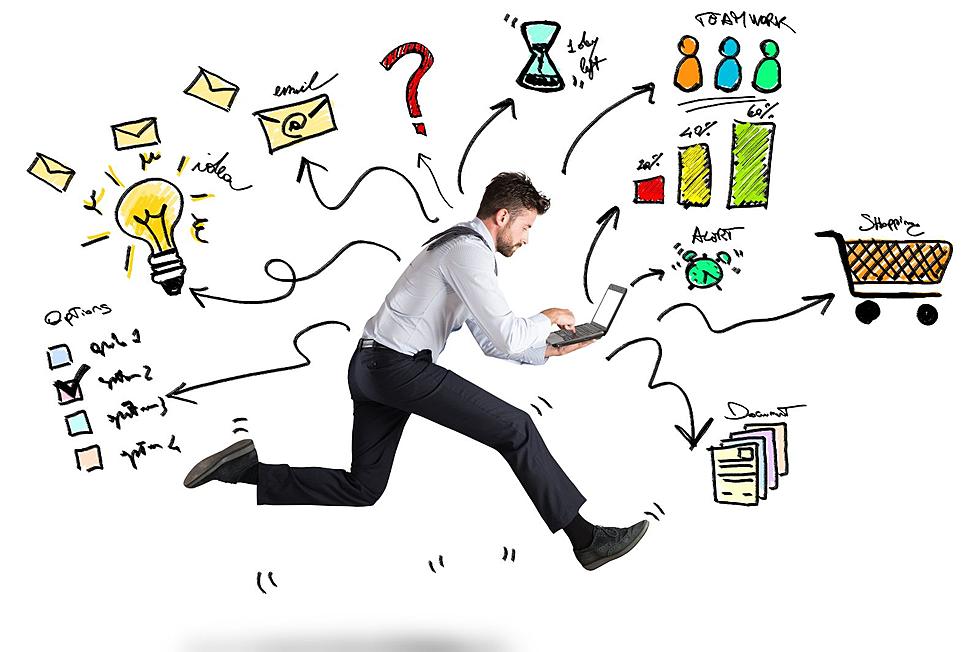 Study Reveals How Much Time New Yorkers Spend Working
Canva
According to Deputy, a scheduling software company, New Yorkers spend a considerable amount of their lives working which is nothing we don't already know, However, the study did reveal some other interesting things that we didn't know.

The study, "How Americans Spend Their Time, Over Time," dug into data from the Bureau of Labor Statistics (BLS) and the Centers for Disease Control and Prevention (CDC) to uncover the amount of time Americans devote to various activities throughout their lives.
When looking specifically at residents of New York, the study found that, on average, we spend approximately 15.43 years of our lives working. To arrive at this figure, the Deputy team analyzed data from the BLS and CDC, comparing average hours spent on different activities over a ten-year period with data on average life expectancy.
Washington DC residents were found to spend the most time working in their lifetime, averaging 16.44 years. On the other hand, residents of West Virginia and Alaska spend the least amount of time working, with an average of 14.43 years.
The study also looked at other activities the average person spends each time doing outside of work. On average, Americans spend 28 years, 2 months, and 5 days sleeping, 13 years, 11 months, and 9 days relaxing and engaging in leisure activities (which means we're spending more time working than we are relaxing), 7 years, 7 months, and 6 days handling household activities, 6 years, 3 months, and 15 days caring for children, 4 years eating and drinking, and 1 year, 5 months, and 16 days commuting to work.
The study used data from the BLS American Time Use Survey, examining the average number of hours Americans spend on eight different activities annually over a ten-year period (2011-2021, excluding 2020 due to the COVID-19 pandemic). This data, combined with CDC data on average life expectancy, allowed for the calculation of the number of days and years individuals spend on specific activities throughout their lifetime.
Beware of These 50 Jobs That Might Vanish in the Next 50 Years
QUIZ: Can you identify 50 famous companies by their logos?
How well do you know the logos of 50 of the world's most famous companies? Keep scrolling to see if you can guess which icon belongs to which brand.