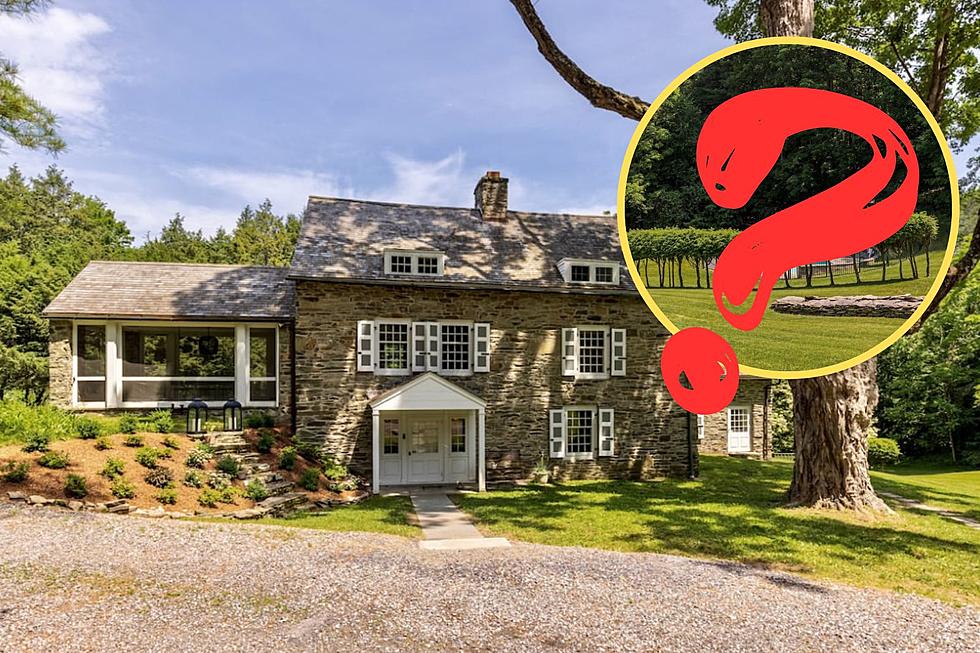 For Sale: 250 Year-Old House with an Awesome Secret
Raj Kuman/Sotheby's International Realty/Canva
There's no shortage of history in the Hudson Valley, and an astounding house that just hit the market was smack in the middle of most of it.
The impressive Rhinebeck, NY estate, nicknamed "Strawberry Hill", was commissioned in the 1760s by Henry Beekman, one of the most famous names in Dutchess county history. Its modern secrets, however, are what set this amazing property apart from the rest.
Henry Beekman's History in the Hudson Valley, NY
Henry Beekman was born in 1687 in Kingston, NY, though his property and business dealings in the Rhinebeck area are what brought his name into present-day. The Beekman Arms & Delamater Inn in Rhinebeck, NY, for example, carries the Beekman name and lays claim to being the oldest continuously-running inn in the country.
Henry Beekman's Historic House in Rhinebeck, NY
It's an understatement to say that Beekman's former home is steeped in history, as it even predates the famous inn. The Beekman Arms was an addition to the Traphagen Tavern in 1766, four years after the $1.8 million Strawberry Hill house was built. And speaking of the house...
Historic Home Meets Modern Convenience
It's almost refreshing to see a nearly $2 million home in the Hudson Valley that seems to be actually able to justify its price tag. The main home is 3,800 square feet with four bedrooms and four bathrooms, and the blend between modern amenities (check out that Smeg refrigerator below) and original construction from over 260 years ago is mesmerizing.
What's Hiding Inside Strawberry Hill House in Rhinebeck, NY?
The real secret, however, is the amazing and modern pool that's gracefully hidden behind beautiful landscaping. It's a luxury that the Beekmans would never have dreamed could be part of the estate. Check out all the impressive details below, and start saving for a chance to be part of Hudson Valley history.
This $1.8 Million Historic Rhinebeck Home is Paradise
The historic "Strawberry Hill" house in Rhinebeck, NY was commissioned by Henry Beekman and is hiding some gorgeous and modern secrets inside.
Most Expensive House in Newburgh Has a Batting Cage
The most expensive house currently for sale in Newburgh, NY in Orange County has a pool, river views, a movie theater, and batting cages.