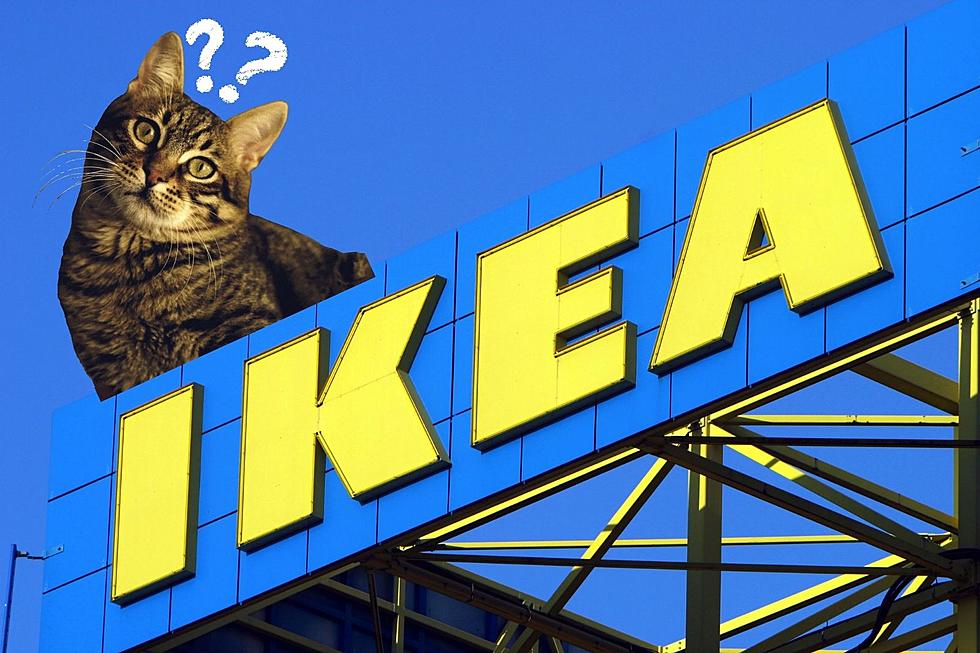 Where Is the Best Place to Put an IKEA in the Hudson Valley NY?
getty images/ canva
There are a few stores that inspire loyalty so much so that when people hear the name of the store and also the words 'Coming Soon to the Hudson Valley' that they get super excited.  Stores that might cause that excitement include Trader Joe's, Wegman's and yes, IKEA.
The big blue building with the large yellow letters, and the top floor cafe with their meatballs. So, should we grab out set of Allen wrenches and get ready to have an IKEA in the Hudson Valley? Let's be straight right off the bat, to my knowledge there is not an IKEA coming to the Hudson Valley, but there is no reason we shouldn't go ahead and get ready for them to do so, maybe even find a real estate spot that is perfect for that big blue icon?
Where is the Best Place in the Hudson Valley to put an IKEA?
The first place that comes to mind is the old mall that is on Route 9 and Route 84 in Fishkill NY. Come on, it is right off a major highway, would be easy to get to from many areas. It would bring a large amount of sales tax revenue to Dutchess County NY, and it is already close by to the very large Gap Distribution Center which is sort of across the street (ok a mile or two north). What do you think? 

READ MORE: 5 Things to Know BEFORE Visiting the Hudson Valley
Where is the perfect spot to put an IKEA in Orange County NY?
As for Orange County NY, what about the area of the former Orange Plaza in Middletown? Think that might work? The train station is sort of close, or close enough to UBER from. It is also close to Route 84, and close enough to the NYS Thruway. Got a better idea? Share it with us!
When it comes to Ulster County NY, I was thinking that Tech City in Kingston would be a great idea, again because of its proximity to the New York State Thruway, but then someone reminded me that there is going to be a large pharmaceutical company that is going to take over that spot.
So, in your opinion, where in the Hudson Valley NY is the perfect spot for a new IKEA? Share your thoughts with us! Thanks.
READ ON: See the States Where People Live the Longest
Read on to learn the average life expectancy in each state.
LOOK: Here's where people in every state are moving to most
Jelly bean vs marchmallow chick - See where each Easter staple is most popular
According to a survey conducted by
Instacart
in 2021, These are the top-5 states that see the biggest surge of marshmallow chicks and jelly bean sales within a two-week period heading into Easter Sunday.