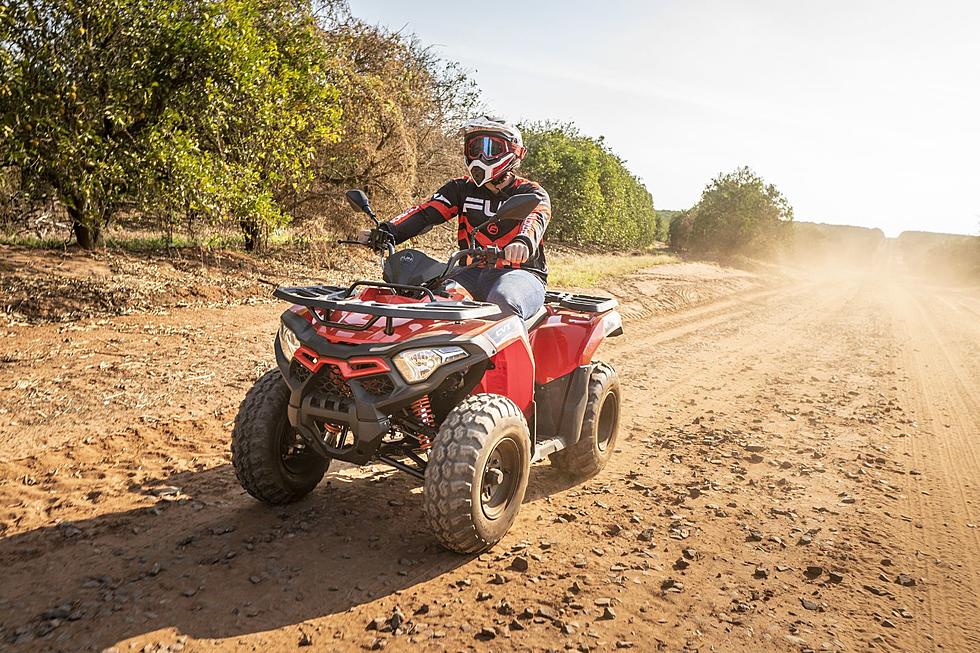 Big Change to ATV Law in New York
Canva
One of the best ways to get dirty and have fun in New York State is preparing for a major change as to who will be allowed to legally enjoy the fun.
If you've ever been lucky enough to hop on an all-terrain vehicle (ATV) and ride trails anywhere in New York State you already know that it's one of the best ways to spend time enjoying the outside.
ATV Riding in New York
Living in New York has many benefits with one of my favorites being that we are surrounded by thousands of trails to safely ride ATVs on all across New York. There are hundreds of trails to ride on in the Hudson Valley, and if you plan to take an in-state road trip to ride, there are great trails in the Adirondacks, Lake George, and in Western New York, to name a few. No matter where you plan to ride you need to be aware that a change to who can legally ride in New York is close to happening according to NBC 5.
How Old Do You Need to Be to Ride an ATV in New York?
Most family's that enjoy ATV riding do what they can to pass their love for riding down through their family. If mom and dad like to ride it's likely that they will introduce their kids to riding when they are ready. For many years the minimum age to legally ride an ATV in New York was 10 years old but if New York Governor Kathy Hochul signs a new bill that minimum will be raised to 14 years old.
New York State Bill Set to Raise ATV Age
A new bill (#s2702) has already passed through the New York State Senate and State Assembly states,
"Section 1 amends Section 2409(2) of Article 48C of the Vehicle and Traffic Law to change the age of completing an ATV safety course and earning an ATV safety certificate from ten years of age to fourteen years of age."
Why Could/Should the ATV Age Increase?

The "justification" for the new bill says,
"Recent serious accidents and fatalities involving minors operating All-Terrain Vehicles (ATVs) have highlighted the need to enact legislation. The Legislature must take steps to protect young children, whose inexperience and lack of understanding of the potential dangers associated with ATV riding make them a vulnerable population."
The bill is now headed to Governor Hochul's office and once delivered, she will either sign or veto the bill. If it's signed it will go into effect within the next few months.
7 of the Dumbest Laws in New York
These seven things are still considered "breaking the law" in the great state of New York.
Reawaken Your Body and Soul With a Stay in These Groovy Amenia, NY Airstreams
It's a Hudson Valley staycation with a groovy, vintage twist.