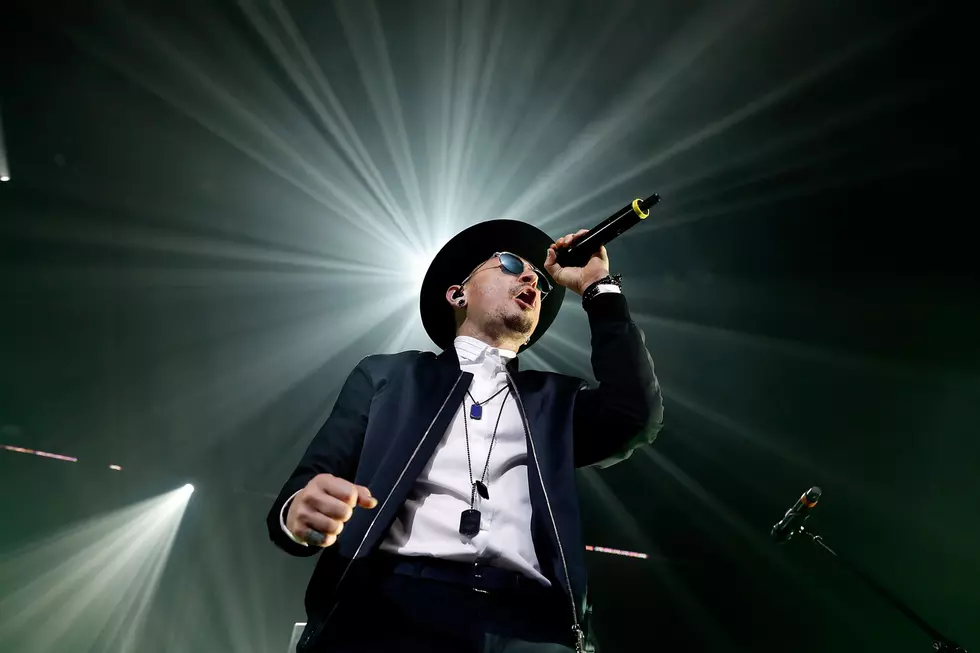 Chester Bennington's Mother + Widow Share Photos for Late Singer's Birthday
Isaac Brekken, Getty Images
Late Linkin Park singer Chester Bennington would have been 43 on Monday (March 20), and to mark the occasion, both his mother and his widow posted loving messages and photos to reflect on the vocalist's life.
Bennington's mother, Susan Eubanks, first offered a tweet stating, "It has been a very long time since I posted anything but in light of My son's birthday - I just want to tell you all that I am OK and miss my boy so very much! Hoping you are all well and I love you all! Chester would want us to celebrate his birthday."
Eubanks, whose last social media post in November of 2018 was her favorite drawing of Chester, then offered a photo taken with Chester the last time the pair were together. "The last time I saw my beautiful boy," wrote Eubanks. "Happy birthday to the best thing that ever arrived on the first day of spring! I love you and miss you so much!!"
Meanwhile, Talinda Bennington also offered a touching photo of Chester dancing with a very special partner. "Happy birthday," wrote Talinda. "You made the world brighter from the moment you were born. You gave me the world w/your love & children. For that, I can never repay you. I pray you are dancing in Heaven. The kids & I are privately celebrating you today by doing your fav family activities."
In the aftermath of Bennington's death, Talinda Bennington helped to launch the 320 Changes Direction organization which bring attention to depression and suicide prevention. To learn more, click here.
For those struggling with suicidal thoughts, we'll also provide the information for the Suicide Prevention Lifeline. You can chat with a representative online here or call 1-800-273-8255.
Chester Bennington: A Photographic Look Back Through the Years