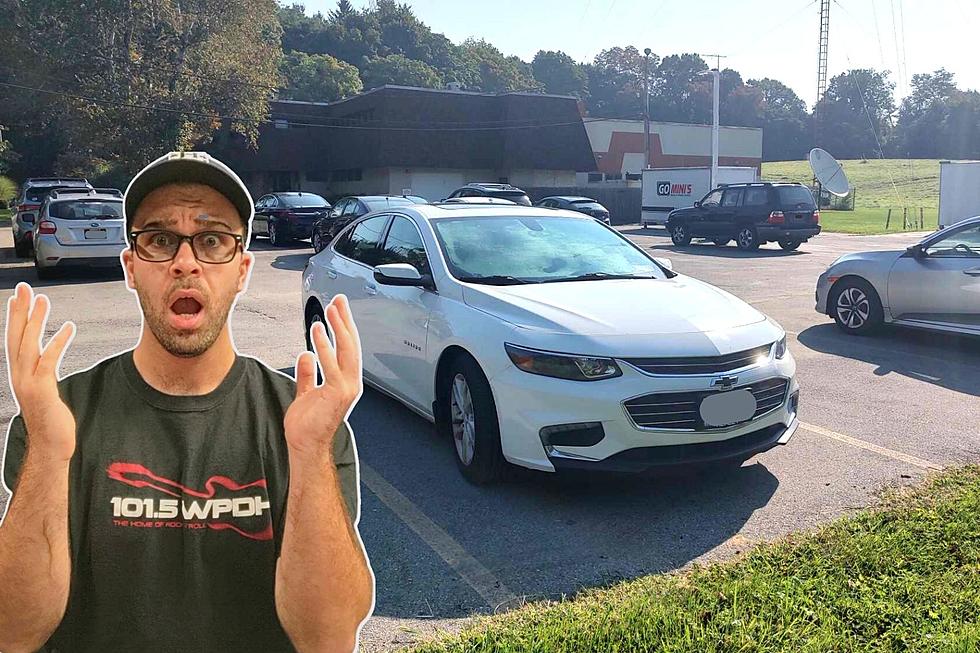 What Should I Do About My Creepy "Talking Car" in the Hudson Valley?
Conor Walsh
Okay, I'm a little scared of my car at the moment, and this doesn't feel like the kind of thing that I can just bring it into the shop for. Has anyone in the Hudson Valley experienced this issue before? Should I be concerned? Looking for a friend.
What is Wrong with My Car?
I drive a 2019 Chevy Malibu. It's a really nice car, and I've really enjoyed the Android Connect computer system. I can hook up my phone and then I have access to my GPS, music, contacts, and other apps. Even just using the Bluetooth alone is pretty solid. The remote starting feature is pretty good, too. It's pretty helpful when I need to cool off the car in the summer or warm it up in the winter. It's the fanciest car I've ever owned, and it is fine to drive around in. But now, I'm not too sure.
This morning, I head over to my car to head here to work. When I open the door, I hear something playing. I hear a Straight Talk Wireless ad playing. At first, I look around me to see if a car is passing by. No one. Then I check my phone in my pocket. Nothing was playing and Bluetooth wasn't even enabled. I poke my head inside my vehicle, and I could hear the ad playing directly from my speakers.
As go to look at the central screen, I hear "Hey, it's comedian Jim Gaffigan!" Now Jim Gaffigan is promoting something. The central screen was completely blank. Now mind you, I did not use the remote starter this morning. The Gaffigan commercial cuts off and then I hear beeping sounds, as if someone were pressing buttons, and then there was silence.
Is My Car Haunted?
I've never had anything happen to my car like this. Is my car haunted like the Stephen King novel and movie Christine? Perhaps it is turning into Knight Rider? Maybe it's like Bumblebee from the Transformers series trying to talk to me through the radio. Is Chevy or some AI overlord trying to hack my car? Is Jim Gaffigan trying to take over my life?
Honestly, this was a weird way to start the day. Has anyone had something like this happen with their car? If so, what did you do? Hit me up in the app or comment on social media.
The Top 10 Most Stolen Cars In New York State
Take A Look At These Cars and See Why the #1 Auto Museum in the Northeast is in Central New York. Wow!
For this writer's money, the single best automobile museum in the Northeast is in the small, rural city of Norwich, NY, population 7,000, in Chenango County. With more than 200 absolutely magnificent cars and trucks from all eras on display in several buildings, this is a must-see bucket list stop for lovers of classic cars. The museum is jaw-dropping. Take a look at this selection of 18 cars that are currently on display at the museum. You had one of these, didn't you? Yes, I thought so! Visit the
Northeast Classic Car Museum
today!
Best Looking State Patrol Cars In (Almost) Every State
For the past 10 years, the American Association of State Troopers has held a contest to determine which state has the best looking patrol cruiser. Nearly every state police agency submits their best photo of their sharpest patrol vehicle a chance to win the coveted cover photo on the association's annual calendar. From cop cars rushing through blizzards to vehicles on the Grand Ole Opry stage, here are this year's nominees.