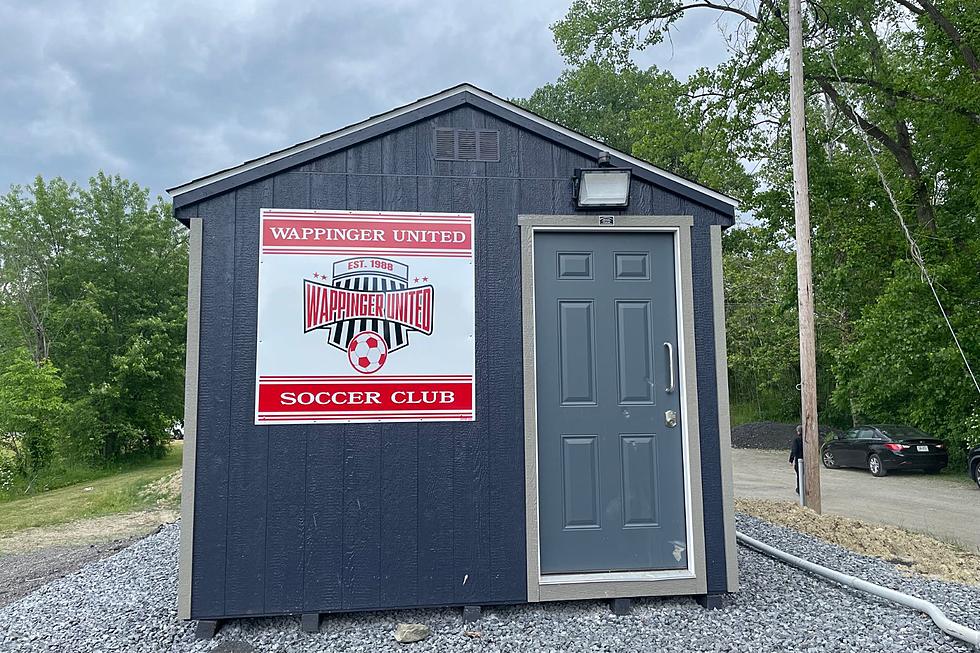 Dutchess County Soccer Fields Vandalized, Did You See Anything?
CJ
Another incident at a Dutchess County park has some asking if they are connected.
It's been a busy few weeks for vandals in the Wappingers Falls area of Dutchess County. Last week we told you about two unidentified male suspects that allegedly stole a construction barrier from a Route 9 construction site on Saturday, May 13th, brought it to Veterans Park, and proceed to detonate an explosive device inside the barrier. The suspects then fled the park going south on North Mesier Avenue.
Wappinger Soccer Fields Vandalized
Just two weeks after the incident above it appears that police have another situation to investigate as one of the parks that the Wappingers United Soccer Clubs uses for soccer games and practices was hit by vandals over the weekend. After witnessing what the vandals left behind, I thought it was important to share what I saw when I arrived at the Rockingham soccer fields at 30 Soccerfield Dr, Wappingers Falls, NY on Sunday, June 4th in hopes of finding out who's doing all of this.
Vandals Overturn Port-a-Potties
If you don't know both my younger kids play soccer for different soccer clubs in the Hudson Valley. My son plays for one of the Wappingers Untied teams and as we arrived at the fields for his game Sunday we were welcomed by what appeared to be vandalism. As we pulled in, we first noticed that both port-a-potties were turned on their sides. I understand that something like this isn't the worst thing that can happen but after talking to a few parents that allegedly wasn't the only thing the vandal did.
Wires Cut
According to numerous parents that arrived at the fields before I did, the vandals also destroyed relatively newly installed electric wires to the soccer club's equipment shed. One parent told me that it appears that they ripped the wires from the building that was connected to a nearby electric pole. Electricity, along with the shed is fairly new to the fields and will now cost the soccer club more money to get repaired.
It's unclear if police are investigating what happened at the soccer fields or not but if you have any information about what happened or possibly know who might have done this please contact the Wappingers Falls Police Department at 845.297.1011.
12 of the Hudson Valley's Favorite Places for Breakfast
12 of the best places to grab breakfast according to Hudson Valley "Foodies".
15 of the Hudson Valleys Favorite Places for Lunch
Some of the Hudson Valley's favorite places to have lunch.