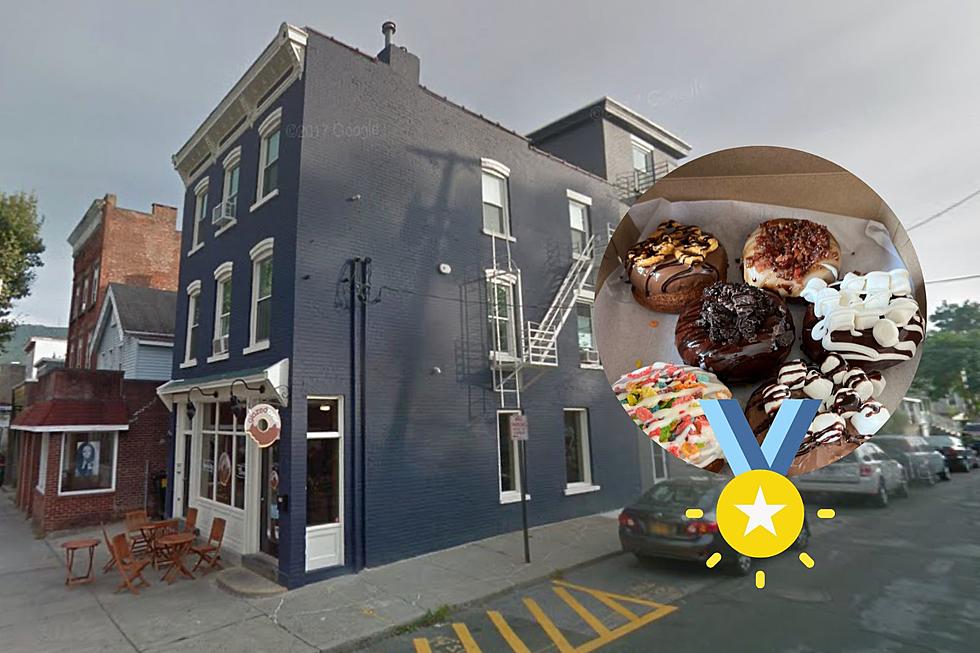 Glazed Over Earns National Donut Recognition Status
google maps, V.Turco
We know that the Hudson Valley is pretty well known when it comes to the food scene. Award winning chefs with several Food Network appearances (and wins), visits from the Barstool King himself, and continuous recognition for one of our local sandwich shops (yeah, looking at you Rossi's).
Now we can add donuts to the long list of must-try Hudson Valley foods, well, one specific  donut spot anyway.
Glazed Over Donuts, Beacon, Named One of the Best in the Country
It's another occasion of 'are you even a Hudson Valley'er if you haven't...' - and this time the end of that statement is 'tried donuts from Glazed Over in Beacon.
Admittedly, I only tried them for the very first time recently (see my creations below), because I knew it was going to be one of those situations where once I went in, I'd be there far too often.
I digress.
The unique offerings at Glazed Over in Beacon have now earned global recognition from Yelp, making the Top 100 US Donut Shops for 2023!
There's no better treat than a donut, served fresh and warm   from a friendly local shop. And this year, the country's stop donut makers are crafting the beloved comfort food in exciting new ways.
Yelp shared that the following are considered the 'donut trends' that fans are Yelping about this year:
outrageous toppings: flavors of the week, and even savory toppings seem to be fan favorites
classics: chioccolate or original glaze hits the spot sometimes too
more than just donuts: things like croissants, crullers, and cronuts
Glazed Over Ranks 84th in the US on the 2023 Yelp List
Sitting at number 84, and coincidently not too far off of route 84 in Beacon is Glazed Over Donuts.  Some recent comments from Yelpers include:
they are the 'most delicious donuts I have ever had'
'nothing but positive things to say about Glazed over Donuts. The workers were very nice and I love that you get to customize your own donut. The prices are very reasonable too.
'it was an adorable shop, and we were pleased to discover that all of the donuts were made fresh to order and customizable with a glaze, drizzle, and a topping.
They have a ton of creations (outrageous toppings, check), with the option for a classic too (check, check), and have you tried their donut ice cream sandwich? (more than just donuts, check, check, check).
You can check out the full 2023 Yelp Top 100 Donut Shops here.
The Ten Best Apple Cider Donuts in the Hudson Valley
These are the best places to enjoy the greatest donut ever created, according to the Hudson Valley
How to Make Delicious Homemade Donuts in 30 Minutes
Here's how you can make delicious homemade donuts that will leave your mouth watering.