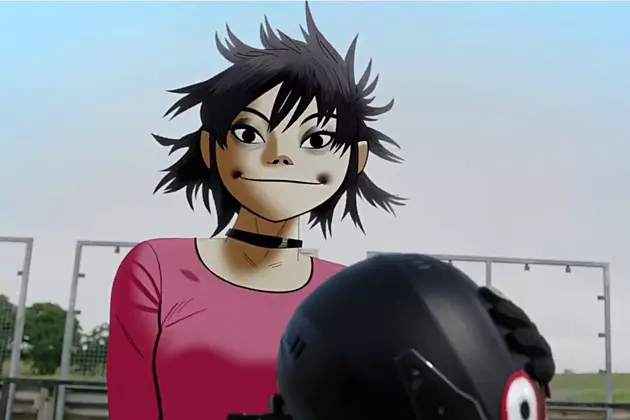 The Gorillaz' Noodle Was Spotted on OKCupid
YouTube
Since showing up on social media a few weeks ago, Gorillaz have shown they know how to play the digital self-promotion game better than most — and that's continued with the discovery of a profile for multi-instrumentalist band "member" Noodle on the OKCupid dating service site.
Consequence of Sound reports that the profile was pointed out by alert Reddit users who determined that — due to OKCupid's verification methods — Noodle's account was linked to "her" official Instagram feed. The description listed the keyboardist/guitarist as a 26-year-old queer woman looking for new friends aged 18 to 99 living anywhere — and added what may be a cryptic hint regarding the release date of the new Gorillaz record.
"Ready? 12:11" reads a short note added to the "self-summary" section of Noodle's profile, signed "xx DA." Brief and cryptic as it is, it's easy to interpret the note as hinting at a Dec. 11 release date for the record, signed by Gorillaz co-founder Damon Albarn — a photo of whom later appeared on the profile before it was ultimately taken down.
Noodle has evidently been rather busy since the release of the last Gorillaz record, 2011's The Fall. The band has posted "The Book of Noodle" (part of a series of updates on Gorillaz activities) outlining what she's been up to over the last five years, and she was also recently named a global ambassador for Panasonic Jaguar Racing.
That Dec. 11 release is obviously pure speculation at this point, but it would fit roughly within the timeline suggested by Albarn last month when he told fans there were "two weeks left of recording and the album's finished."
The 100 Most Anticipated Albums of 2016