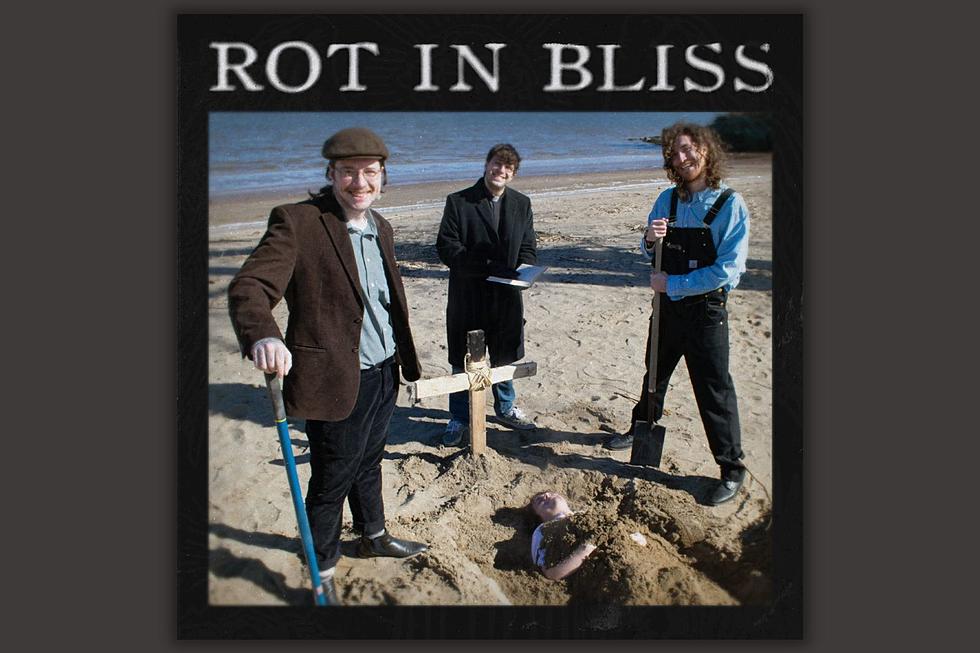 Hudson Valley Band Grampfather Explores Themes of Mortality
Grampfather
Haven't we all had a bit of an existential crisis at 1 am lying in bed pondering both the meaning of life and death, weighing what it could all mean and if there is more to be seen? Nope, just me? Well, actually, I know I am not the only one pondering mortality because Kingston, New York band Grampfather has a few words on the matter.
Grampfather Releases First Single Off Upcoming 7th Album
This is probably one of the longer windows between albums that Grampfather has experienced. Last year, we covered their 5th album, Gramppappies, which was released on February 25th, 2022, and then their 6th album, 666G, on August 19th, 2022.
Grampfather's 7th album is expected to release sometime this fall, but they are not depriving listeners of new music between now and then. Today, March 17th, the band released their latest single "Rot in Bliss." Frontman James Kwapisz says that the 5.5-minute song is about simultaneously accepting the inevitability of our rotting and choosing to do so blissfully.
As for the sound, I imagined a fusion of The Black Keys, Jack White, and My Chemical Romance. Not just the lyrics, but the music really gets you thinking as it sets the melancholic yet hopeful/accepting mood. That being said, I felt that it holds the sound and style of Grampfather. It's hard to explain in words, so I think it's best if you just listen to it and experience it! You can click this link to check out the new song, "Rot in Bliss."
We also have a live version from Desperate Annie's uploaded about a month ago:
Fantastic Local New York Artists You Need to Know
In honor of all the local Hudson Valley artists that I've covered at Townsquare, I want to highlight all the musicians that I've had the privilege to interview!
Hudson Valley Tattoo Company Empowers Students w/ Hallway Mural
Hudson Valley Tattoo Company and Poughkeepsie High School joined forces to create an extravagant one-of-a-kind hallway mural to inspire and empower students.
Best Restaurants for Seafood in Orange County, NY
According to the Hudson Valley Yelpers, these ten restaurants have the best seafood in Orange County, NY, from lobster to calamari to oysters and more!