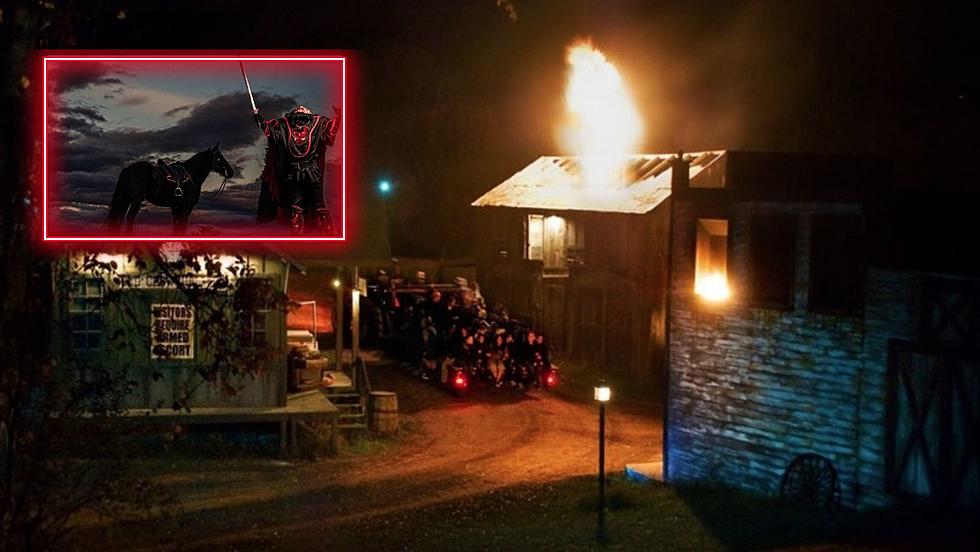 Ulster Park Attraction Returns to its Spine-Chilling Roots, Brings Back Haunted Hayride
Headless Horseman Hayrides and Haunted Attractions, Instagram
One of the most popular haunted attractions in America is going back to its spine-chilling roots.
If you live in the Hudson Valley and are a fan of spooky season and a nice night of frights, you've probably made a stop at The Headless Horseman Hayrides and Haunted Attractions in Ulster Park, New York.
Popular Hudson Valley Haunted Attraction Gets Ready for 2023 Season
It's been named one of the top haunted attractions in America for as long as we can remember, with the Haunted Hayride being one of the many attractions at the Ulster Park haunt.
However, haunted attraction enthusiasts may remember back in 2021 when there was a major shake-up at The Headless Horseman. The Ulster Park attraction announced that they would be changing their Haunted Hayride into a walking trail. Last year they wrote, "Our Hayride will be replaced with a walking trail."
This came after 2020's COVID lockdown change when the Haunted Hayride was transformed into a drive-thru experience. But it looks like things are changing at The Headless Horseman
The Haunted Hayride Returns to Ulster Park's Headless Horseman
In a statement released on social media earlier this week, The Headless Horseman announced the return of the Haunted Hayride and the theme for the 2023 season. They write:
Headless Horseman Hayrides and Haunted Attractions introduce the highly anticipated return of our award-winning hayride with a reimagined twist for the 2023 season. This year's theme, "Death is the Only Cure," takes visitors on a terrifying hayride through winding trails, and brand new theatrically outfitted sets, before setting them free on a winding journey through moonlight trails with nothing but their feet and courage to be their guide.
Every year there is a new theme and story that will have you shaking in your boots, while you anticipate the next scare. The special effects, props and makeup departments are extraordinary at The Headless Horseman which is what makes it one of the best haunted experiences around. Nancy Jubie, owner of the Headless Horseman adds:
This year we took our redesign a step further to bring back the hayride everyone loves while incorporating elements Headless Horseman guests have never experienced before with us. Our sets and characters go above and beyond to incorporate real antique pieces like authentic medical antiques and period-accurate finds that speak to the historic legacy of our property. It's that attention to exquisitely layered detail that sets us apart."
Check out behind-the-scenes photos and sneak peeks at what's to come at The Headless Horseman this year on their social media accounts.
Tickets are on sale now for the 2023 season at The Headless Horseman website. The scares kick off this year on Saturday, September 23rd.
Wappingers SFX Makeup Artist Goes All Out For 31 Days of Halloween
Jamielyn Boldrin, an SFX Makeup Artist from Wappingers Falls, takes Halloween to a whole new level with her 31 Days of Halloween Makeup Challenge. Do you recognize any of the movies or TV shows these looks are from?
Poughkeepsie, NY Family Turns Front Yard into 'Haunted Graveyard' For Halloween 2022
This Poughkeepsie, NY culdesac has taken a hauntingly fun turn. Where is your favorite Halloween decoration display?
5 Most Terrifyingly Haunted Places in New York State