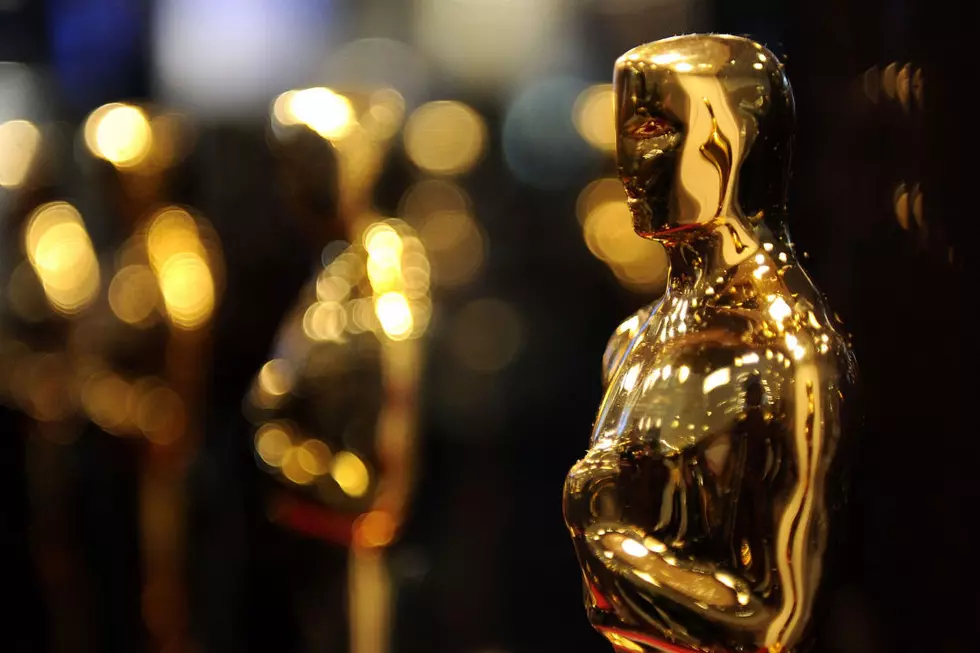 Instead of a Most Popular Film Award, the Academy Should Create the Exact Opposite
Getty Images
Yesterday, the Academy of Motion Picture Arts and Sciences announced it was temporarily shelving its newly-invented "Most Popular Film" Oscar. The category was supposedly designed to celebrate achievement in larger movies that audiences actually go to see, in contrast to smaller art films which tend to win the top prizes at the Oscars these days.
However well-intentioned, though, this new prize was flawed from the start. It almost guaranteed that "popular" films that wind up in that category would get ignored for Best Picture (thereby devaluing both awards). It implied that movies that weren't nominated in the new category were somehow "unpopular." And it diluted the Academy's brand by spreading the year's "best" picture across multiple films. Most Oscar fans agreed; it was not a good idea.
It took just one month for the Academy to reverse itself and cancel the Most Popular Oscar, at least for 2019. If you want the inside scoop on why the award was created and then uncreated, The Hollywood Reporter has an interview with Academy President John Bailey, who insists the award wasn't made to help giant blockbusters like Black Panther or Star Wars win top Oscars:
It wasn't some knee-jerk reaction to falling ratings or to ABC or to anything like that. It was real clear on the part of the board and the Academy that we needed somehow to make certain kinds of films eligible for new awards ... [For example Groundhog Day is] a film that's become iconic, but if it had been made today, it probably never would have been considered for best picture in terms of the type of pictures that are considered today, but it certainly would have been a prime candidate for this new award.
Groundhog Day was nominated for zero Oscars in 1993. It also grossed about $70 million in theaters, a solid number for a comedy of the era, but well behind that year's biggest films, and even other comedies — like Sleepless in Seattle, which made $126 million, and Mrs. Doubtfire, which grossed $219 million and was the #2 movie of 1993 behind only Jurassic Park.
Which brings me back to one of my original questions when this Most Popular Film award was first announced: What makes a movie "popular" in this case? Groundhog Day was the 13th biggest film of 1993. The actual Best Picture winner that year, Schindler's List, sold more tickets than Groundhog Day. Technically, then, wasn't it more "popular"?
If the Most Popular Film award had existed in 1993, I doubt Groundhog Day would have even gotten nominated, much less won. Sure, in 2018 most people consider Groundhog Day a classic. In 1993, it was just another in a long line of reasonably successful Bill Murray comedies. Looking at the year's box office chart, the more likely Most Popular Film nominees would have been the top three movies of the year (Jurassic Park, Mrs. Doubtfire, and The Fugitive, which actually did get a Best Picture nomination) and then The Firm, Sleepless in Seattle, or maybe In the Line of Fire. (If the award had existed, I'd guess Mrs. Doubtfire would have won, thanks to its weighty themes and impressive awards-friendly physical transformations by Robin Williams.)
Bailey is right when he says Groundhog Day is absolutely worthy of recognition and it's the kind of movie that the Oscars typically overlooks. But that's because it's the kind of movie everyone overlooks, until repeat viewings and time prove its deeper meaning and true value. That only serves to underscore just how difficult it would be to create a Most Popular Film category and use it to award genuinely popular movies. It sounds like Bailey wants this category to honor the movies that people remember and treasure 25 years later. But that's something you only figure out with the gift of hindsight.
Case in point: I might suspect that Game Night is the 2018 movie people will latch on to and watch over and over until it becomes regarded as a classic, but at the moment, it's just a reasonably successful dark comedy and the 24th biggest movie of 2018. Game Night would almost certainly not get nominated for a Most Popular Film Oscar. But a few decades from now it could be its era's overlooked classic people look back on with great affection. Or it might not be! Only time will tell.
If the Oscars are really set on creating a new category and honoring more movies, they should do the exact opposite of their initial plan: They should create an award that honors little movies that haven't been seen by a mass audience but should be. The criteria for this kind of award would be much simpler to create; set a limit, either (or both) involving a movie's budget or its box office receipts. Below that threshold, the film is eligible. And then all of the nominees get a boost of visibility and hopefully ticket sales.
It puts the Oscars' spotlight and box-office generating power where it can do the most good. It avoids the controversy that would result from a movie like Black Panther winning Most Popular and then getting left out of Best Picture and turning the whole thing into a consolation prize. And rather than agreeing with the consensus that has already formed around a popular movie that doesn't really need more attention, the Academy gets to be on the vanguard of creating a new consensus around a little movie. Other awards shows have similar prizes (like the John Cassavetes Award at the Independent Spirit Awards, which is given to the best film made for less than $500,000) but the Oscars doesn't.
Granted, a Best Movie Deserving of a Wider Audience award would not boost the Oscars' ratings, which was one widely circulated theory about why the Academy decided to suddenly add a Most Popular Film Award. But Bailey's quote above claims that move wasn't about ABC or "falling ratings." One surefire way to prove it would be to create this instead. It would do something much more important than honor already popular films: It would help create new ones.
Gallery - Every Best Picture Oscar Winner Through History: