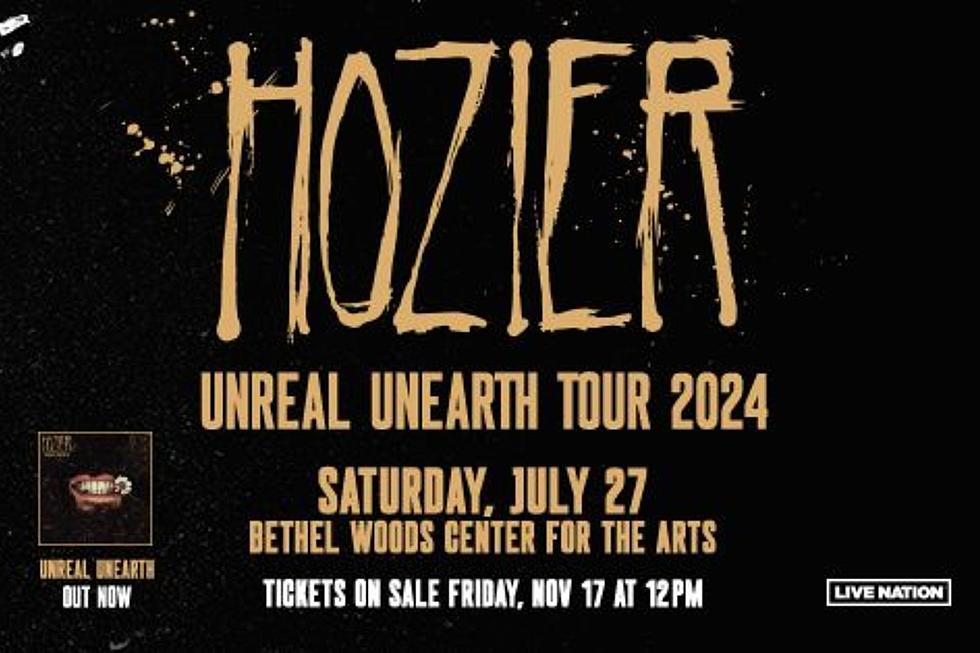 Win a Pair of Tickets to See Hozier at Bethel Woods on 7/27/2024
Hozier
WRRV favorite Hozier will be rocking out at Bethel woods this coming summer on July 27, 2024, and we got your hookup for free tickets!
Hozier Coming to Bethel Woods Summer 2024
Andrew John Hozier-Byrne known professionally as Hozier is an Irish musician, singer and songwriter. His music primarily draws from folk, soul, and blues, often using religious and literary themes and a political or social justice stance.
His debut single, "Take Me to Church" (2013) became a rock radio hit in the U.S., peaked at number two on the Billboard Hot 100, and has been certified multi-platinum in several countries. His eponymous debut studio album (2014) has been certified 6× platinum in Ireland and multi-platinum in several countries. His EP Nina Cried Power (2018), which featured the title track as a single, reached number one on the Billboard Adult Alternative Songs chart. His second album, Wasteland, Baby! (2019), debuted atop the Irish Albums Chart and the Billboard 200, and was certified gold in the U.S. His third studio album, Unreal Unearth (2023), was released on Rubyworks Records.
Hozier wrote the album during the COVID-19 pandemic and stated it was his way of "mak[ing] sense of the experience of the last two years". It was inspired by Dante's Inferno, which he began reading at the time; he framed the album around Dante's concept of the nine circles of Hell. He called the album "quite eclectic" and stated that there is "something of a retrospective in what the sounds lean into."
You can hear music from this new album, plus all of your Hozier favorites if you win a pair of tickets to see the show at Bethel Woods on July 27th, 2024. Tickets will be on sale as of November 17th, 2023.