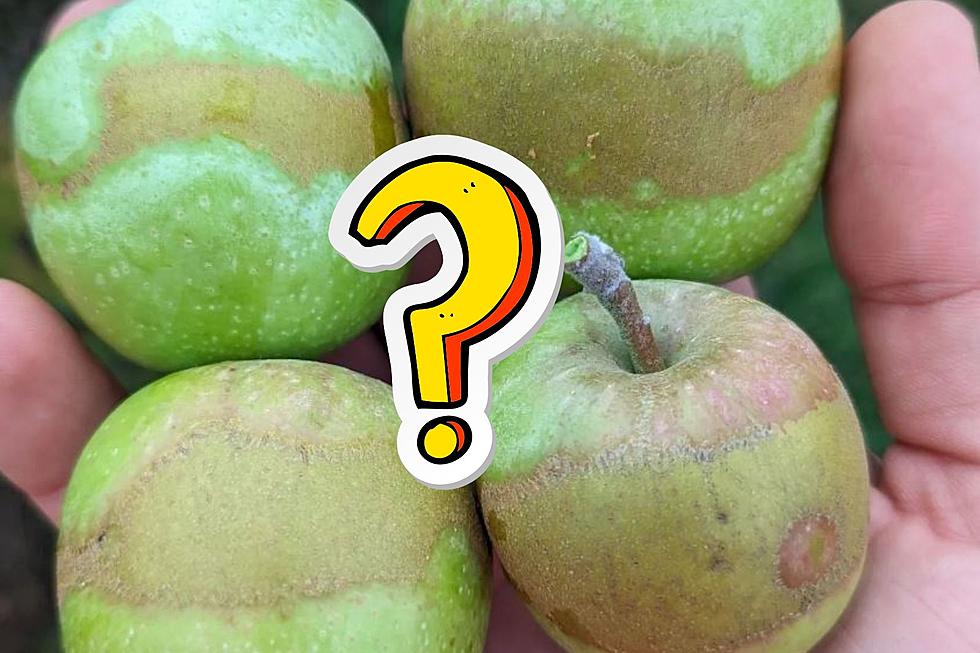 What Caused The Marks On Apple Crop In New Paltz
Canva / Dressel Farms via Facebook
As summer rolls on we are turning to our local farms for fruits and vegetables but unfortunately it seems that some varieties will not be a bumper crop this year. There are even some farms reporting that they lost their entire crop.
You may recall back in May of this year we had a late frost. Due to the warm Spring, many of the fruit trees in the Hudson Valley already had blossoms on them which were damaged by the cold. Dressel Farm was one of the local farms in Ulster County that reported frost damage.
Hudson Valley Apples Show Signs of Frost Damage in Ulster County New York
So what is the result of the fruit that made it through the frost? We again lean on Dressel Farms for the answer. Dressel Farms posted on their social media pictures of their Snapdragon Apples that were affected by the frost in May.
Dressel Farms like other orchards in the area are going to be able to use some of the crop for cider but they also explained that the damage was widespread.
All of these apples are only useful for cider and with the widespread damage they are essentially valueless. Some orchards and varieties are worse than others, but we expect very significant losses (Dressel Farms via Facebook)
Dressel Farms isn't the only farm to share a crop loss report on Facebook. Weed Orchards & Winery reported this week that they lost about 50 percent of their peach crop. They have had to set special pricing, eliminate eating the fruit in the field and only people who purchase a bag will be allowed to go out.

Look at This Farm is For Sale in Columbia County New York
LOOK! $25 Million Silvernails Farm in Upstate New York For Sale
This property located in Columbia County is on the market for twenty-five million dollars. It's the priciest residential listing in the Hudson Valley. There are four old Dutch barns with one dating back to the mid-1700s. The other barns date back to the 1920s. The estate's main house is 7500 square feet with four bedrooms, five bathrooms, and floor-to-ceiling windows. The primary bedroom has a yoga deck that overlooks the property. The kitchen has three-inch limestone countertops and a commercial stove.
The outside is just as impressive featuring a 60-foot pool, an outdoor kitchen with radiant floor heating, and overhead heaters for cooler nights. There is also a full question operation. It isn't active but has been maintained. There is a caretaker's apartment above the barn.
According to the
Albany Business Review
, if this property sells for $25 million, it will be the most expensive home sale ever for Columbia County.
Have You Been to the Newest Adams Fairacre Market in Middletown New York
VIP Look at The New Adams Fairacre Farms in Town of Wallkill, NY
Adams Fairacre Farms Hosted An Event At Their Town Of Wallkill, NY Location
I was excited to attend an event at the new location of Adams Fairacre Farms located in the Town of Wallkill, NY. Excited Hudson Valley residents attended this event to see the new location firsthand.
Adams Fairacre Farms had samples available for guests to try things along with a cash bar. Guests were also able to go grocery shopping, explore the nursery and chat with employees of Adams Fairacre Farms.
Moving forward, Adams Fairacre Farms has great giveaways. From June 16, 2023- June 29, 2023 guests can participate by signing up to win. There are $2.11 specials to celebrate Adams' newest location in the Town of Wallkill, NY.