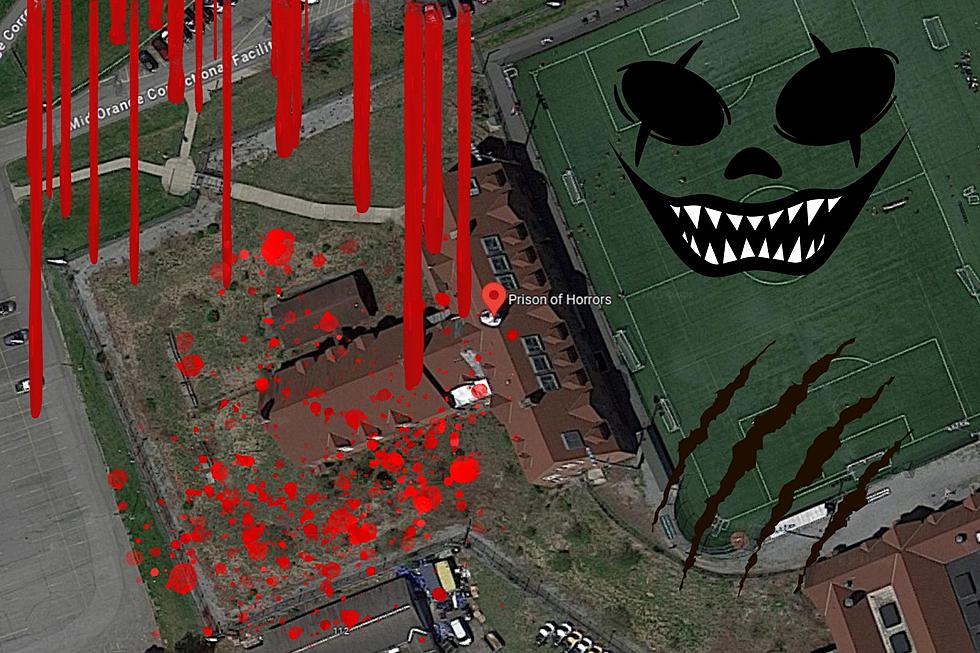 Hudson Valley Prison Offering a Tremendous 'Horror' Tour
Google Maps/Canva
If you're looking for a guaranteed night of frights, I think we've found a must-visit!
Fall has arrived in the Hudson Valley and before you know it the leaves will start changing colors. If you've lived in the area long enough you already know that will bring lots of folks into the area to "peep" leaves. "Leaf peeping" in the area has become a popular thing for many to do over the weekend all across the Hudson Valley. Yes, it's a fall tradition, but there is something else I think many of us might enjoy doing a little more than looking at leaves.
Get the Life Scared Out of You in Warwick, NY
This time of year also brings Hudson Valley residents the chance to go out at get scared like they've never been scared before. The Hudson Valley has a few top-notch places that offer guests the chance to scream without any consequences. Personally, I'm always on the lookout for a new scare opportunity and I think I've found something that looks like it will scare everyone!
Prison of Horrors in Warwick, New York
Back in the 1930s, the location of the former Mid-Orange Correctional Facility was a reform school for boys that housed around 400 teens until 1976. Some say some of the teens who lived at the school continued their stay after death "touching guests and closing doors on them, playing with their minds along with any possessions" according to their website. When the school closed in 1976 it was converted into a correctional facility and was home to almost 1,000 inmates.
The facility housed men who "committed the vilest atrocities imaginable" and after it closed in 2011 the complex continued to experience many haunts including bangs, shrieks, inaudible threats, thudding feet, and more. The town of Warwick took over the property in 2014 and in 2019 its grounds became the Hudson Sports Complex but the prison still remains in the background which if you've been is a pretty ominous sight.
That ominous sight is now home to the Prison of Horrors offering guests the chance to experience a fear like no other. For 4th year in a row, the Prison of Horror is
"seeking to seek to spread that terror to the masses. Our haunts may be an act, but the fear is real- and, for those lucky few, so are the ghosts. Come stay with us awhile, will you? But be careful when you leave us… for fear is infectious."
When & Where?
Does this sound like something you might want to experience? The Prison of Horrors will be open Friday and Saturday nights starting September 29th through October 28th from 8 p.m. until 11 p.m. Tickets can be purchased online here. The prison is located at 122 State School Road, Warwick, New York.
25 Haunted Places to Visit in New York
Are you looking for a thrill? Mandatory stay at home orders and government shutdowns have forced us all into a dull and predictable routine. New York has a rich history of thrilling crimes and horrible hauntings. These spaces are outdoors or big enough to allow for safe social distancing practices. Go outside and live your own "American Horror Story". You never know what you might find, or what might find you!
Can You Bare to Visit the Haunted Old Dutch Church Cemetery?