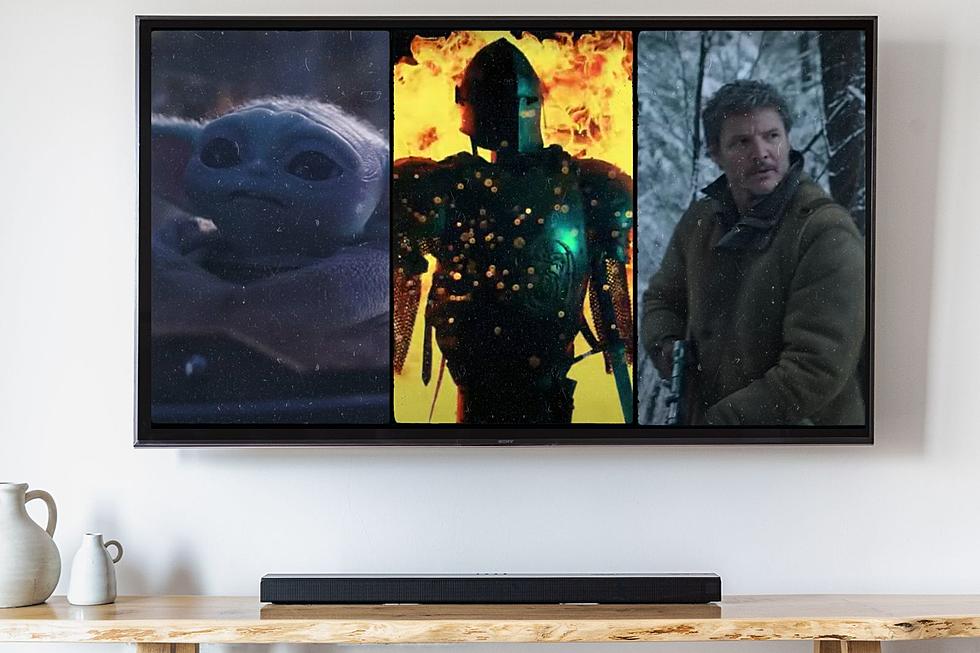 Hudson Valley: What is Your Favorite 2023 TV Series?
Canva / yair elgarza from Pexels, YouTube / Star Wars, Survivor, HBO
I know we are only 3 months into 2023, and we have gotten some incredible television. This morning, a number of coworkers and I were talking about our favorite television shows. First of all, Wednesdays are Survivor night. The CBS show is currently on its 44th season, and I have been a lifelong fan. Bobby Welber and I talk each week about the game play and how well the contestants are outwitting, outsmarting, and outlasting each other.
Wednesday's have become a busy night for me when it comes to watching TV because besides watching Survivor, I love watching the latest Star Wars shows. Both shows, The Bad Batch and The Mandolorian, release episodes on Wednesdays. The Bad Batch is on their second season, while The Mandolorian is on its third. What I've been doing lately is that I'll watch the episodes while I'm on the treadmill at the gym. I don't like to sit still for too long, so walking and running while watching my favorite shows is perfect! Thursdays and Fridays are typically the best days for Hopkins and I to nerd out about the latest happenings in a galaxy far far away.

Speaking of a show where Pedro Pascal is a reluctant father-figure to a special, powerful child, The Last of Us is one of the biggest shows out there right now. Based on the video game of the same name, this show is on my must-see list. I haven't had a chance to start, but I would like to. I've played the game, so I have an idea on what's going on. I'm excited to hear that this show is living up to the hype of the game.
Another recent favorite of mine is FBI every Tuesday on CBS. FBI is one of those shows where I didn't realize I was getting sucked in until recently. I said last Tuesday, "When did I become a regular of this show?" I remember simply looking for something to watch one night, stumbled upon it, and the rest is history. You got to love it when you seamlessly get into a show. And you can only imagine how excited I got when I saw that they were filming in the Hudson Valley recently!
I have to know, what is your favorite television series that is airing in 2023? It doesn't have to have just come out this year- most of the examples I gave are a couple seasons in. There are so many shows out there right now, there is something for everyone! It's so hard to keep up these days, but I'm always looking for new recommendations. Write in your answer below, and we may use your answer in an upcoming article!
Famous TV Shows That Couldn't Get Made Today
These well-known TV shows and franchises would have a lot of trouble getting on the air today.
10 Popular TV Shows That Were Almost Cancelled Too Soon
The Best TV Shows That Only Lasted One Season