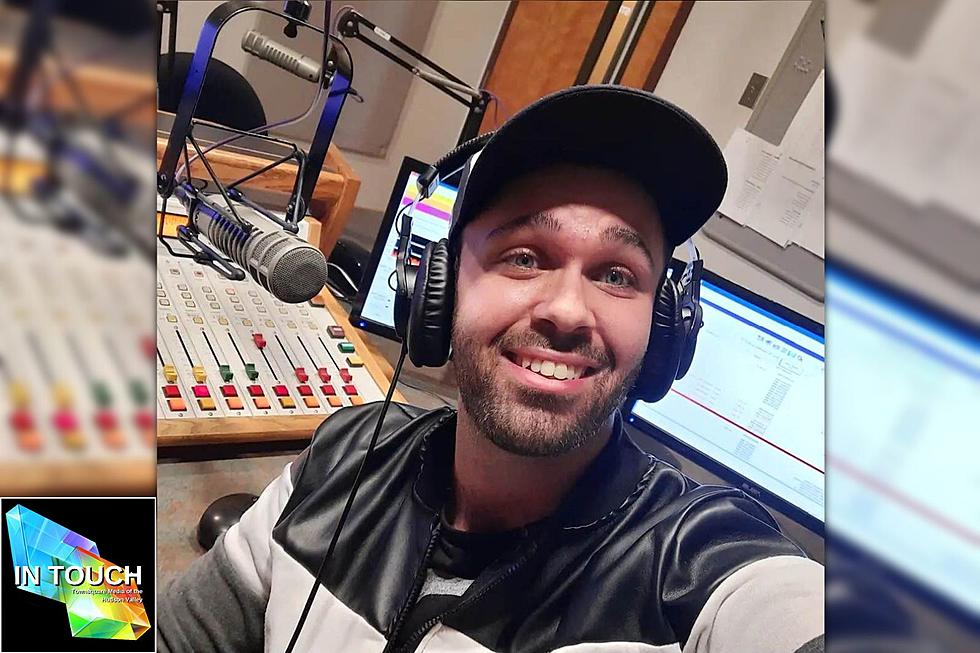 Hudson Valley Radio Show Wins New York State Broadcasting Award
In Touch
I am having a proud producer moment right now, and I am so excited to share this incredible news with you!
In Touch Wins Excellence in Broadcasting Award
View this post on Instagram
I'm proud to announce that In Touch has won the 2023 New York State Broadcasters Association (NYSBA) Award for "Outstanding Public Affairs Program or Series," as part of the 57th Annual Excellence in Broadcasting Awards. This recognition would not be possible without the incredible team here at Townsquare, all our phenomenal guests that we learn from and grow with every single week, and of course you, the listener! 
What is In Touch?
In Touch is Townsquare Media of the Hudson Valley's Public Affairs and Issues Program. We highlight the wonderful work that is being done to brighten the community. In Touch covers topics ranging from Arts & Education, Community Awareness, Health Awareness, Local Economy, Tourism, Legislation and more. On In Touch, we strive to have real conversations with our guests, and make them feel comfortable when on the mic. I love when guests say at the end, "That was so easy!" 
There are few other programs in the Hudson Valley where you can find the diversity of guests as In Touch. Where else can you find national institutions such as Peer Health Exchange and Goldman Sachs; spectacular and zany community events such as the Alzheimer's Association's Subzero Heroes or Greystone Program's Leap for Autism Skydiving event; award-winning authors such as Nick Bruel of the Bad Kitty series; and Rock and Roll Hall of Famers like Denny Laine, founding member of The Moody Blues and Paul McCartney and the Wings, in one place? And that's only scratching the surface of what In Touch has to offer!
Where to Find In Touch
In Touch is so hard NOT to find! It's everywhere! First of all, it airs in the 6AM on WPDH, WRRV, and WKXP and at 11PM on WCZX every Sunday. You can find In Touch episodes new and old on your favorite streaming services like Spotify, Apple Podcasts, Google Podcasts, Stitcher and more! That, and listen On Demand with your Townsquare Radio Station Mobile App. Of course, you can still find all articles and audio under the In Touch Tab on this radio station's app and website. And don't forget, we are also on YouTube, Facebook, and Instagram @intouch_hv. All of our links can be found at this Linktree!
Thank You to the Wonderful In Touch Community
This is a huge honor to receive, and we are grateful on so many levels. First of all, thank you to all of our guests who trusted In Touch with your time and your stories. You are the ones making the Hudson Valley such an amazing place to live, work and play. Thank you for all you do for the community! I am excited to see where you all go, and I await all the new guests that we will have. Not just that, but I feel like I've been able to learn and grow from every guest. This show has offered me the chance to speak with so many people that I would've never had the chance to otherwise, and I am better for it!
Secondly, thank you to everyone who has helped book our guests. There are so many men and women you don't see/hear that help organize these episodes and make everything happen, whether they work with the organizations/individuals directly, or they work with them through an outside PR agency. Y'all make my job so much easier, and your communication is greatly appreciated.
View this post on Instagram
Thank you to everyone at Townsquare Media of the Hudson Valley for supporting and encouraging this program. Thank you for the exposure, the help booking guests, the patience and flexibility with the studio schedule, and so much more. Thank you to all my coworkers who have looked out for In Touch this whole time, and who have guided and assisted this program.
Last but not least, thank you to YOU! The listener! Our listener base has increased so much over the last year. Whether you are new or old to the program, you are valued, you are appreciated, and you are loved. Thank you for taking part in the conversation, and staying In Touch with what's going on in the Hudson Valley!
Whether you've been listening for a while, or you just found us, thank you for taking part in the conversation and staying In Touch with what's going on in the Hudson Valley. To see the full list of award recipients, visit the NYSBA 2023 Award Recipients Web Page.
Check out this week's episode with Meals on Wheels of Greater Newburgh here or listen below!
10 Small Cites in New York Ranked Worst to Best to Start a Business
25 Top Athletes Hailing From The Hudson Valley
Popular athletes, and classic household names all around the world in sports, could be linked to the very neighborhood you live in. Here is a list of 25 professional athletes all with links to the Hudson Valley.
Ranking of Grocery Chains in Newburgh, New York According to Google