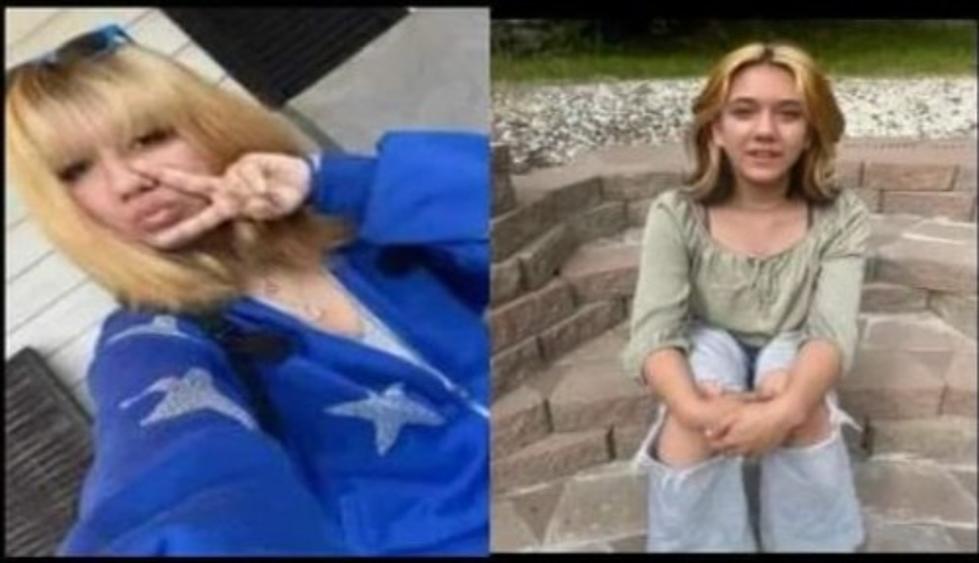 Teen Disappears From Hudson Valley Home, Found Near New York Walmart
Hope Alive 845
First responders and many volunteers from the Hudson Valley spent the weekend frantically searching for a missing teen.
Over the weekend, many searched for a missing Orange County teen
Search In Newburgh for Missing Orange County, New York Teen
On Saturday around 2:10 p.m., the Town of Newburgh Police Department received information about a missing 13-year-old.
Chloe Patino-Negron of Newburgh was last seen wearing a blue hooded sweatshirt, blue jeans and white sneakers, officials say. She was described as being a white 5'0" 130-pound girl with blue eyes and blonde hair.
She was last seen around 8:40 a.m. walking down Wells Road in the Town of Newburgh, officials say.
Intense Search For Missing Newburgh, New York Teen
"The teenager's whereabouts were unknown and a preliminary investigation by TNPD found she uncharacteristically walked off from her home earlier that day," the Town of Newburgh Police Department stated. "Police continued their investigation throughout the day and night that included interviews, neighborhood canvassing along with Patrol and K-9 searches."
The investigation expanded on Sunday with officers working throughout the night.
For all the news that the Hudson Valley is sharing make sure to follow Hudson Valley Post on Facebook, download the Hudson Valley Post Mobile
On Sunday around 10:30 a.m. police sent out an alert warning there would be a huge police presence in the area with drones, helicopters, four-wheelers and K9s.
The alert stated:
Wells Rd / Brewer Rd and surrounding area. Missing 13 yr old female, police will be assisted by Fire Departments, Rangers, NYSP and DEC attempting to locate. You will see increased activity in the area starting at 10am, including large groups of people, drones, helicopters, K9's and 4 wheelers, please avoid if possible.
Missing Teen Found Near Fishkill, New York Walmart
On Sunday around 1:30 p.m., the Town of Newburgh Police Department confirmed the missing girl was found safe.
Local fire departments, volunteers and other first responders from various departments helped in the search. Police also used social media to search for the missing girl.
"Thank you also to the citizens of the Town of Newburgh and surrounding areas that responded to social media with critical information. Social media, in less than 4 hours, reached over 90,000 people, which resulted in hundreds of tips that ultimately led to locating the missing teen," police said.
Police also thanked the owners of the Golden Rail Ale House who let police use their large parking area to facilitate correspondence near the original search area.
Police later confirmed Patino-Negron was found in "good health," outside the Walmart in Fishkill, New York, according to the Town of Newburgh Police Department.
"While the investigation is still ongoing, the teen has been reunited with her family," police said.
More information wasn't released. Many New York children remain missing.
Nearly 50 Children Have Recently Gone Missing From New York State
In just a few months around 50 children from New York State and the Hudson Valley went missing
If You See Purple Paint in New York You Need To Leave Right Away
Do you know what to do if you see purple paint in New York State? The easiest advice, run. Here's why.
20 Worst Places to Live in New York State
A list highlights the worst places a New York resident can call home. A number of places in the Hudson Valley made the list, including one that was ranked the worst place to live.