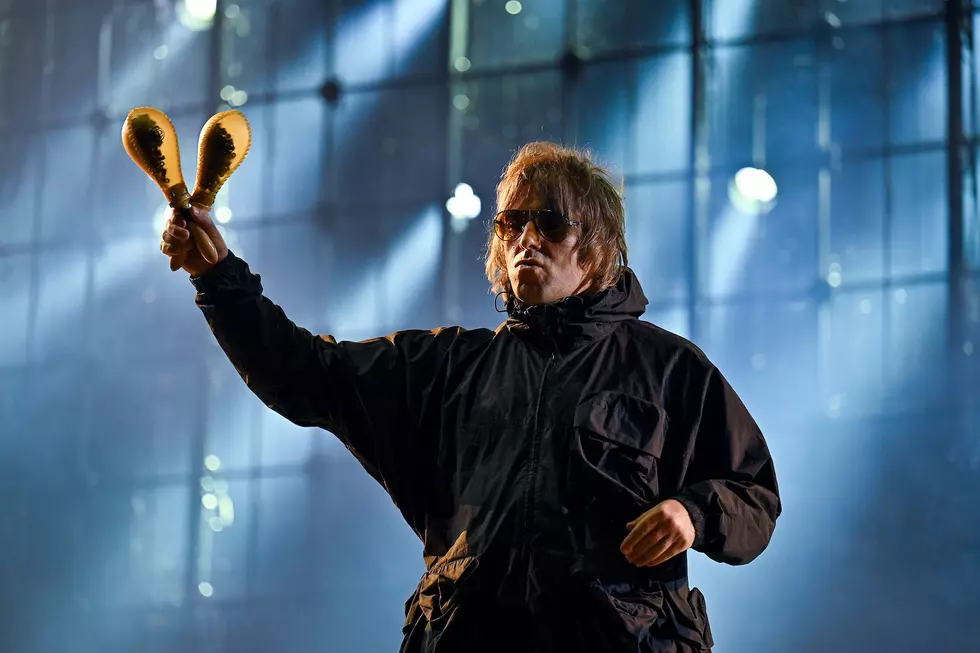 Liam Gallagher Slams Coachella, Appears to Say He'll Never Play There (Though He Has)
Jeff J Mitchell, Getty Images
Liam Gallagher, the Britpop king of Twitter, used the social media site this week to diss Coachella and seemingly proclaim he'd never play there.
But the English rocker has played the prominent annual music fest in Indio, California, with his old band Oasis in the past.
Billboard reported the tweets from Gallagher on Tuesday (April 18), pointing out that Oasis — Liam's esteemed rock outfit with his brother Noel Gallagher, who no longer perform together publicly — actually played Coachella back in 2002.
See a video of Oasis' Coachella set below.
READ MORE: A Timeline of the Beef Between Oasis' Liam Gallagher + Noel Gallagher
Regardless, Liam bluntly called the Coachella Valley Music and Arts Festival a "pathetic festival" in response to a Twitter follower who seemingly complained about the singer Frank Ocean's reportedly underwhelming set at Coachella 2023 this past weekend.
"Never wouldn't catch me at an establishment like that," Liam added to another follower who noted, "babes you've played there."
However, the double negative from Liam — "never wouldn't" — could perhaps be a tongue-in-cheek quip from the former Oasis lead vocalist and current solo artist. Was Liam just being brash and suggesting he would actually play Coachella again?
As Liam fans are likely aware, the musician is a prolific Twitter user. The singer's latest solo album, C'mon You Know, takes its name from one of his Twitter sign-offs — just like his first solo LP, 2017's As You Were.
Oasis disbanded in 2009 after Noel departed the group. And as it stands now, there still appears to be no Oasis reunion on the immediate horizon. But Liam has hinted at one in the past and recently invited the singer to call him.
Get the Loudwire newsletter and Loudwire app for more rock news. Under the video, see a list of rock festivals happening in 2023.
Oasis Play Coachella in 2002 (Full Set)
2023 Rock + Metal Music Festival Guide
See what big rock and metal festivals are coming up in 2023!