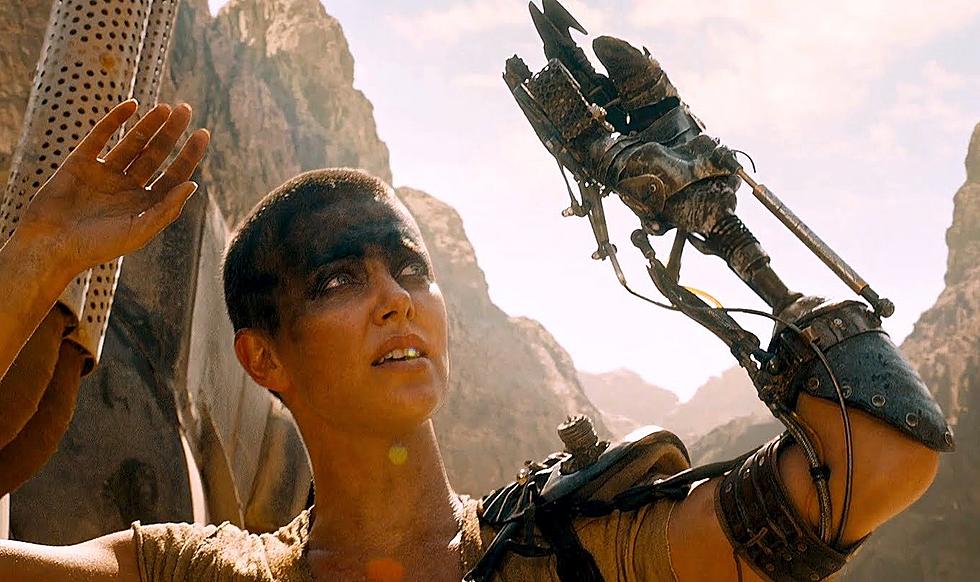 Report: A Furiosa-Led 'Mad Max: Fury Road' Prequel In Development
Warner Bros.
George Miller's Mad Max: Fury Road may have been about Tom Hardy's titular road warrior, but there's no denying Charlize Theron's one-armed Furiosa was the real star. According to a rumor, that one-armed heroine might be getting her own movie sooner than expected.
Before you get too excited, take this all with a huge grain of dusty salt. Australian newspaper Herald Sun (h/t/ SlashFilm) is reporting that a prequel to Fury Road is in the works and could begin production as early as the end of this year. The site claims the untitled Mad Max film from Miller will star Theron in a Furiosa backstory, which will "be filmed in and around Broken Hill," a studio in South Wales, sometime this year or early 2017.
First off, while we know Miller plans to make more Mad Max films, he's repeatedly said he wants to make a smaller film first before returning to the wasteland franchise. He's said he still has two Mad Max stories in him, and years ago before Fury Road was released, the director spoke about a Furiosa-led film. That one was reportedly going to be titled Mad Max: Furiosa, but recently Miller revealed the title for the next sequel would be Mad Max: The Wasteland. 
So could they be the same movie? Is this report even real? Herald Sun doesn't have a track record of breaking exclusives or big entertainment news, and news about Miller's future with Mad Max has been full of more rumors than truth. At the very least, we know Theron is game to bring Furiosa back to the screen. Now we just have to ride out the rumors until it (hopefully) happens.