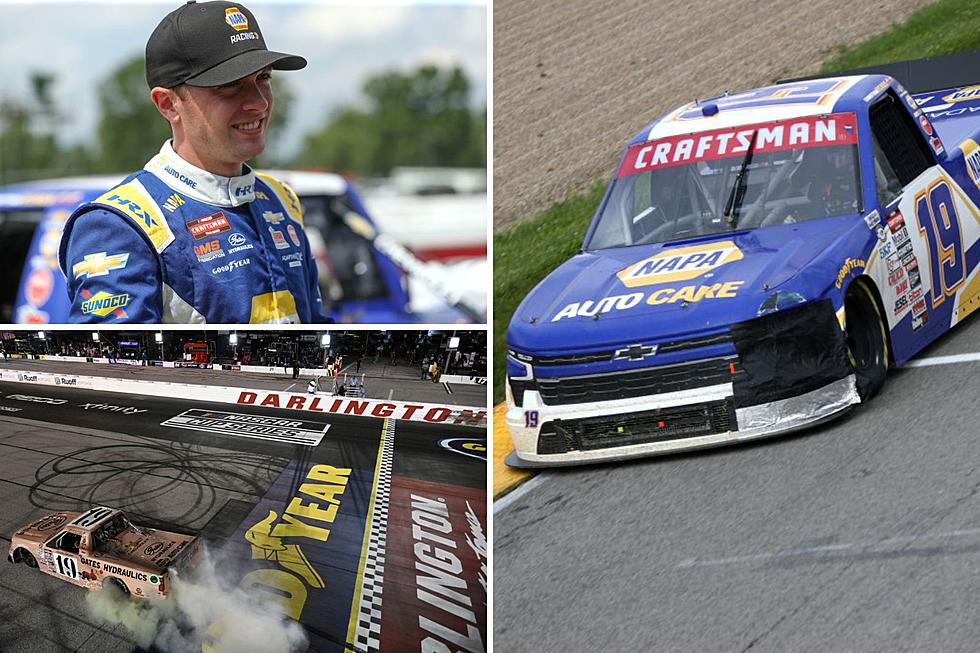 Driver with NASCAR Truck Series Stops In Montgomery, New York
Canva / Getty Images
If you are a NASCAR Truck fans the Name Christian Eckes may be familiar to you. He was born in Middletown, New York, and has recently joined the McAnally Hilgemann Racing team as the driver of the Number 19 Chevrolet in the NASCAR Craftsman Truck Series.
I just found out that he is planning to visit the Hudson Valley on Thursday, July 20th for an afternoon of meet and greets with his fans at the Know How Auto Supply / Napa Store at 2116 Route 208 in Montgomery, New York.
NASCAR Truck Series Drive Meets Fans in Montgomery, New York
The Montogmery Napa store has an event going on all day starting at 11 AM and going through 7 PM.  YOu are invited to stop by for the meet and greets and the games. They will have prizes plus local racers from the Orange County Fair Speedway plan to be at the store including Cody Higbie.
If you are a race fan this is an opportunity to meet racers who hit the track every Saturday night in Middletown, New York plus you can meet NASCAR Craftsman Truck racer Christian Eckes. Orange County Fair Speedway drivers will be on hand most of the day doing meet and greets with their cars. Christian Eckes will also do a meet and greet with fans starting at 3 PM.
Christian Eckes has made quite a career for himself so far, he is only 22 years of age and has some great wins under his belt.
He has competed in the Truck Series since 2018. In 2020, he competed full-time with Kyle Busch Motorsports and earned seven top-five and 11 top-10 finishes. Eckes holds an impressive resume in the ARCA Menards Series with seven wins, 23 top-five and 35 top-10 finishes in 46 starts. (via NASCAR.com)

Look at this House For Sale in Orange County New York Fit for a NASCAR Driver
Montana Style Lodge For Sale in New York
Sunset Lodge located at
101 Mountain Lodge Road in Washingtonville, New York
is straight out of Montana Style issue of Archeticual Digest. Offering 38-plus acres minutes from Metro North NJ Transit this 4 bedroom 5 bath house that comes complete with a pool, hot tub, multiple fireplaces, and a 6 horse stall barn is just waiting on your inner cowboy to scoop it up.
Don't Want to Drive - Need A Bike?
Bicycle Shops in the Hudson Valley
If you want to go biking in the Hudson Valley but aren't sure where you can rent a bike or take a bike tour you will want to check out these places for the answers. Some of these shops are also great places to get your current bicycle fixed or even updated.