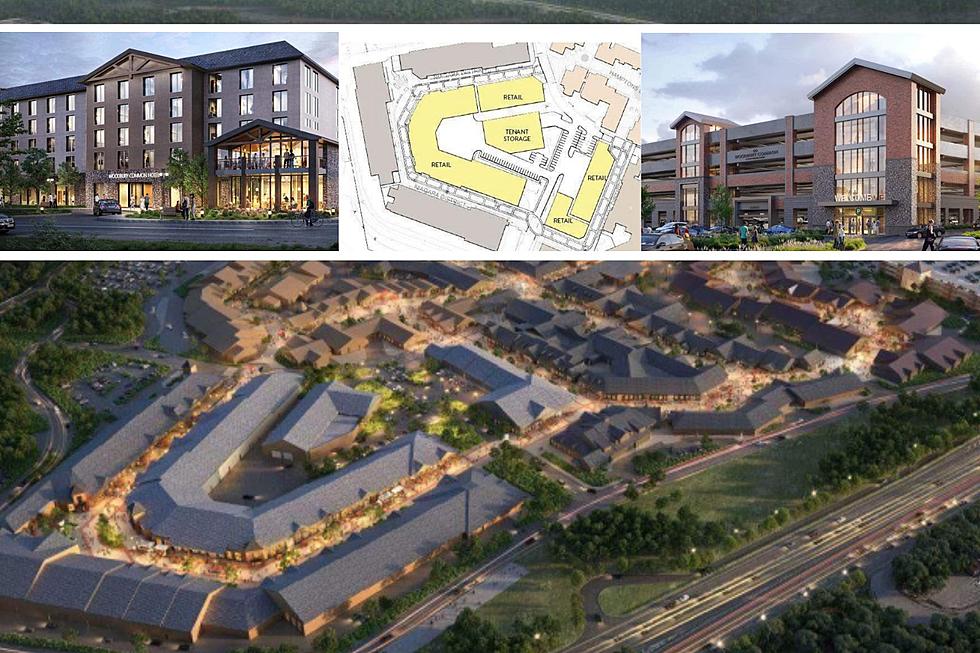 New Stores, Restaurants, Hotel and More Coming to Woodbury Common
Village of Woodbury
Woodbury Common Outlets in Orange County has unveiled a major expansion project that will add a whole new retail and restaurant wing, hotel and much more.
The Hudson Valley's largest outlet shopping center welcomes millions of shoppers every year, with half of them being international guests. The Woodbury Common Premium Outlets has become one of the country's hottest retail destinations and has been expanding ever since it opened in 1985.
The shopping center's most recent expansion took place in 2018 when a new parking deck and food hall opened. Now, an ambitious new plan is in the works that would add more stores and restaurants, a hotel, and more.
The expansion includes the addition of a new "Niagara District" to the shopping center which will add over 130,000 square feet of shopping and restaurant space. The new wing would built over an existing parking lot on the westernmost side of the Woodbury Common Outlets.
According to a rendering submitted to the Village of Woodbury, the new shopping district would be just as large as the existing shopping areas and include a massive structure for tenant storage.
In order to make up for the loss of the parking lot, a new parking garage will be built on the northeast lot. The structure will add over 3,000 parking spaces.
Also included in the expansion plan is the new Woodbury Common Hotel. The 200-room hotel would be located next to parking Garage A and allow out-of-town visitors the convenience of a place to stay after spending the day at the shopping and dining destination.
According to Woodbury Common, the new expansion would create over 3,000 new jobs including temporary construction and full-time retail and restaurant workers. It's estimated that the project would pump and additional $250 million into the local and state economy.
If approved, the project would take at least 18 months to complete, with the retail stores and restaurants opening in just over a year, followed by the hotel. The parking deck would take the longest to construct.
New York State's Top 20 Attractions
Are you truly a proud New York resident if you haven't visited these Top 20 attractions?
Attractions of America
put together a list of some of the top attractions New York has to offer. Let's explore some of the top attractions in New York State that you'll have to add to your bucket list during your next visit. Keep track of how many you have already seen or been too. Which ones surprise you on this list? Text us on our app to let us know.
13 Landmarks and Historic Attractions to Visit Across the Hudson Valley