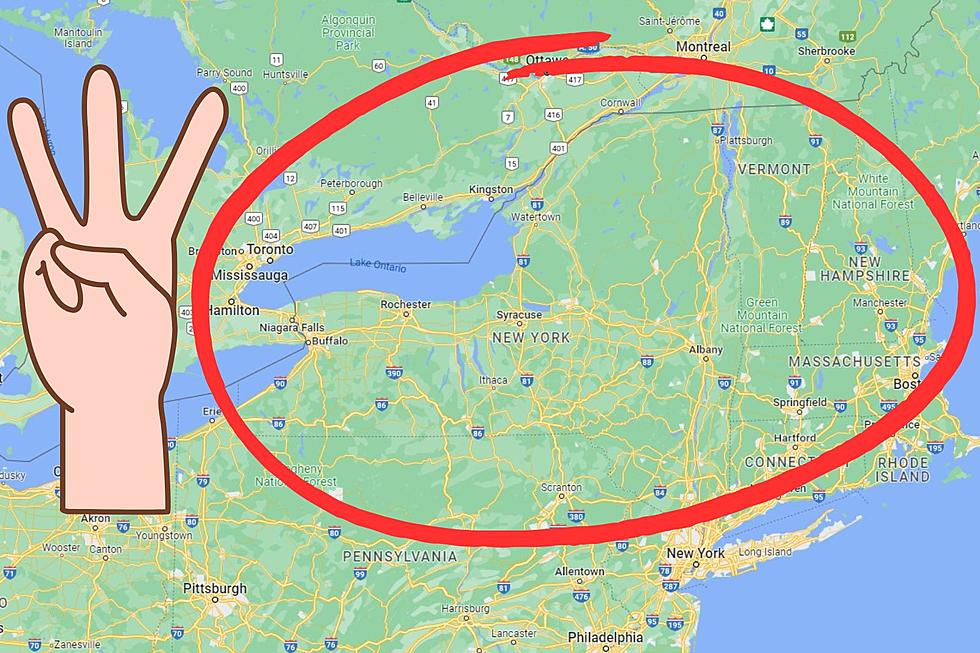 New York is Now the 3rd Worst Place for These
Google maps/Canva
This is NOT something New York wants to be known for.
If I was to ask you what is the one thing that you hate about the warmer summer months? I think most folks that live in the Hudson Valley would have an answer that involves the number of bugs that we have flying around.
Hudson Valley Bugs Stink
No matter what town you live in across the Hudson Valley, you know that the mosquitos this time of year can ruin spending time outside. BBQs, sporting events, and basically anything outside can and will be affected by the flying bloodsuckers...LOL! Just last week I was watching a soccer game at the soccer fields in Wappingers Falls and after about 20 minutes I had to run to the nearest convenience store to grab bug spray. The mosquitos were CRAZY!!
New York is the 3rd Worst Place for Mosquitos
It might not come as a surprise to you but according to the folks at bug company Orkin, New York is now officially the 3rd worst state when it comes to mosquitos. Los Angeles took the top spot for the third year in a row followed by Chicago and New York. Atlanta and Dallas finished out this year's top five, with Atlanta moving up two spots from previous years.
Why do Mosquitos Love New York?
It has everything to do with climate, as mosquitoes thrive in warm temperatures, especially after rain. Mosquito breeding season can start as early as May and last through September with them laying eggs in low-lying pools of water. Once they lay eggs they begin to reproduce rapidly, changing from larva to adult stage in as little as several days to a couple of weeks according to Orkin.
Mosquitos Will Get Worse
Mosquitos become more active when temperatures are above 68 degrees Fahrenheit overnight, which will become more common over the next few months.
Tips to Prevent Mosquito Bites
Mosquitoes are one of the world's greatest public health threats as they can carry many different diseases that can harm humans and pets so it is important to try and protect yourself from getting bit. Orkin suggests if you are going to be outside you should wear loose-fitting, long-sleeved shirts and long pants. They also shared these helpful tips:
Apply an EPA-registered mosquito repellent containing products such as DEET, picaridin, or IR3535.
Eliminate standing water in bird feeders, water bowls for pets, potted plants, wading pools, and other children's toys.
Regularly clean debris in gutters that provide moisture and harborage.
These 10 Bugs Found In New York Will Send Shivers Down Your Spine
Plants That Deter Mosquitoes and Other Bugs