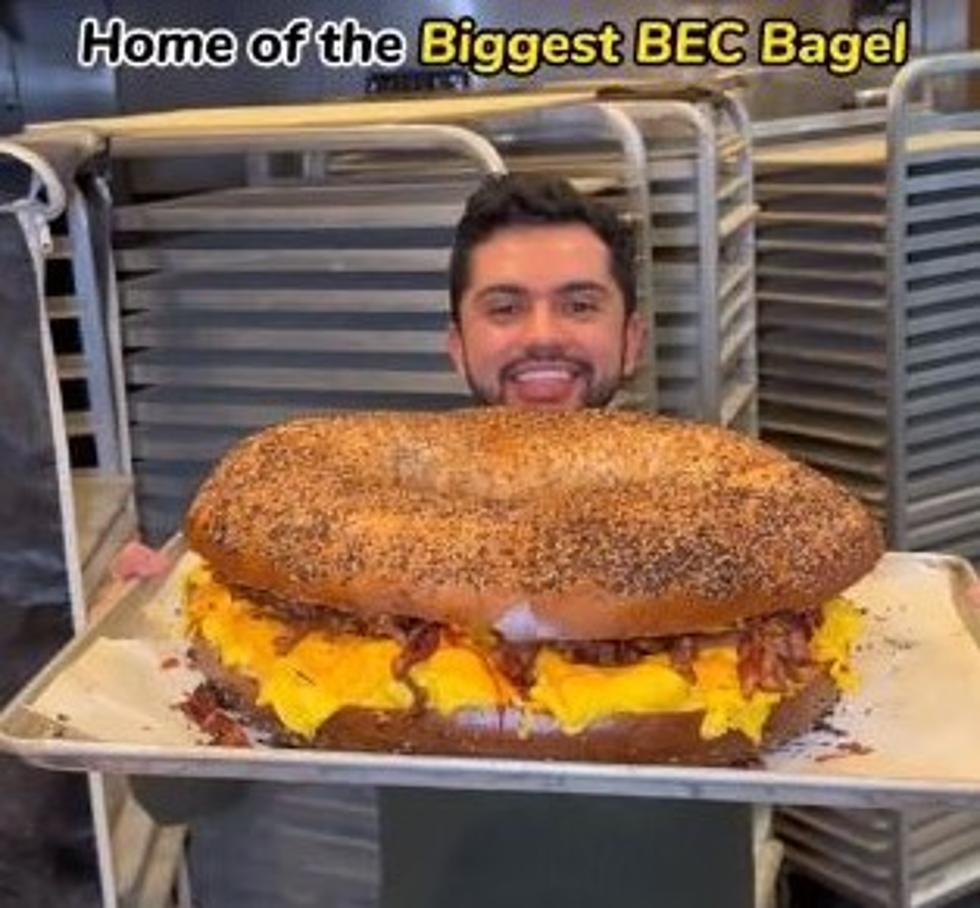 New York Restaurant Home of Biggest Bacon, Egg & Cheese
TikTok: icture Perfect Luis
I grew up in Michigan and I was not exposed to the delicious foods that we have hear in New York State. I was deprived for many years but better late than never.
New Yorkers take bacon, egg, and cheese sandwiches very seriously as they should. We need to keep deli owners on their toes. We learned a few weeks ago what can happen when there are no type of standards. An influencer from New York made an unhinged video after ordering a bacon, egg and cheese sandwich in Boston and I don't think I blame him one bit.
Read More: New Yorker Mocks Boston Bacon, Egg & Cheese Bagel & Rightfully So
I'm not sure where you can get the best bacon, egg and cheese sandwich in New York. That's probably up for debate. I do know where you can get the biggest one. According to a video on TikTok, you can find it at Utopia Bagels in New York City. The bagel weighs roughly 10 pounds. The sandwich has 108 eggs, 30 slices of cheese and 2 pounds of bacon.

I don't even want to know how much salt, pepper and ketchup you would need to put on this thing. If you need to get a BEC for the entire office this might be the best option.
The large breakfast sandwich was shared on TikTok and has received almost 50,000 views.
The Best Delis You Must Try in Westchester, New York
According to Yelp reviews, these Westchester delis are to die for. Don't believe me? Check out the glowing reviews left by people like you below!