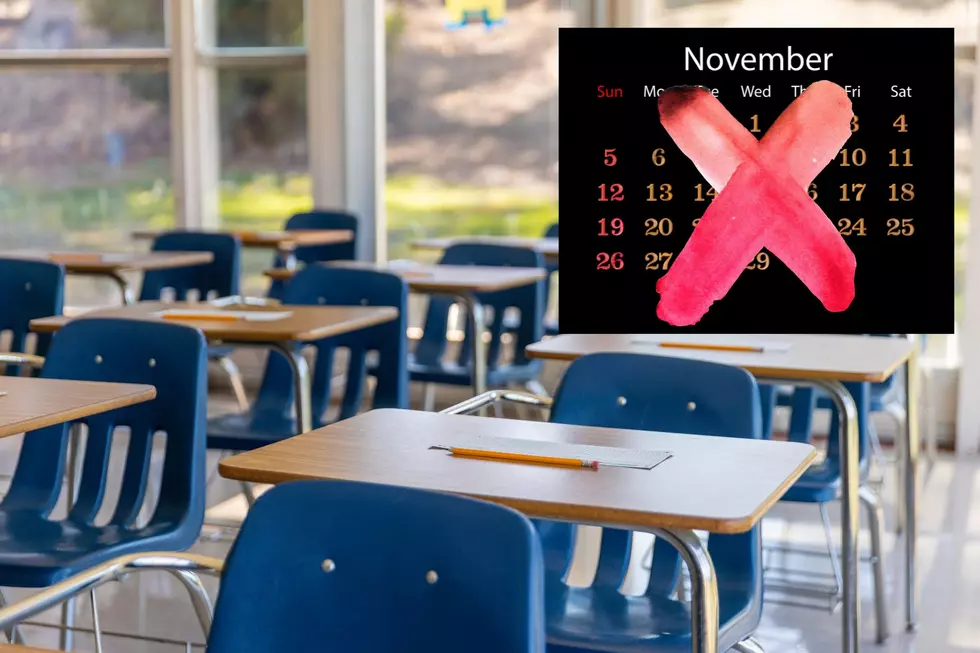 No School November? Hudson Valley Parents Commiserate Over Days Off
canva
If there's something I love doing these days, it's uniting with my fellow parents of the Hudson Valley over our kids. Recommendations for doctors or specialists, getting reviews of birthday party hot-spots, and of course, complaining about our wonderful kiddos from time-to-time...or all the time...
The past few weeks, even without me prompting the conversation, I've heard a lot of chatter over the number of days off and half days in the local schools, and it has some of us wondering if this is no-school November or something.
We've been doing so much schoolwork at home lately it was reminding me of the good ol' school-from-home COVID days.
20 Photos That Perfectly Describe The Wild Ride That Was This Past School Year
Gallery Credit: Val Turco
Why Are There So Many Days Off From School Lately?
I understand that some school months are heavier with holidays and professional development days than others, but the past few weeks have been brutal to try and coordinate coverage for my elementary-school-aged daughter.
It all started with a half day on Halloween, followed by a day off on Tuesday 11/7 for a superintendent's conference day, and Veteran's Day off on Friday 11/10. This week there are half days Wednesday through Friday for parent-teacher conferences, and then of course Thanksgiving Recess next week Wednesday, Thursday and Friday.
Because I work full-time (and then some), my daughter does an after-school program a few days a week, which she will have missed 7 times in the past month due to days off or early dismissals, and no there isn't a prorated cost for the month either.
Some local parents expressed that even some of the outside of school after-care programs were not running during all these off-days, causing them to scramble for childcare.

How Do We Make This Work As Parents?
I'm not trying to stir the pot, or complain just to complain, I genuinely want to know how we are supposed to figure this out as working parents when our kids seem to be home more than they are in school lately? Between babysitters, playdates, skipping out on work and begging my parents to get her off the bus in the middle of the day, it's been a job in itself trying to figure out how to balance it all.
Are you feeling the pain of too many days off from school this month?
8 Intense Hudson Valley High School Rivalries
We asked you what your high school rivalry is/was, and you delivered! Are there other rivalries that should be added to this list? Message us on the app!
Gallery Credit: Conor Walsh
9 Dutchess County School Districts Ranked Best to Worst
These are 9 school Dutchess County district rankings based on data and reviews from Niche.com.
Gallery Credit: Nick Kessler