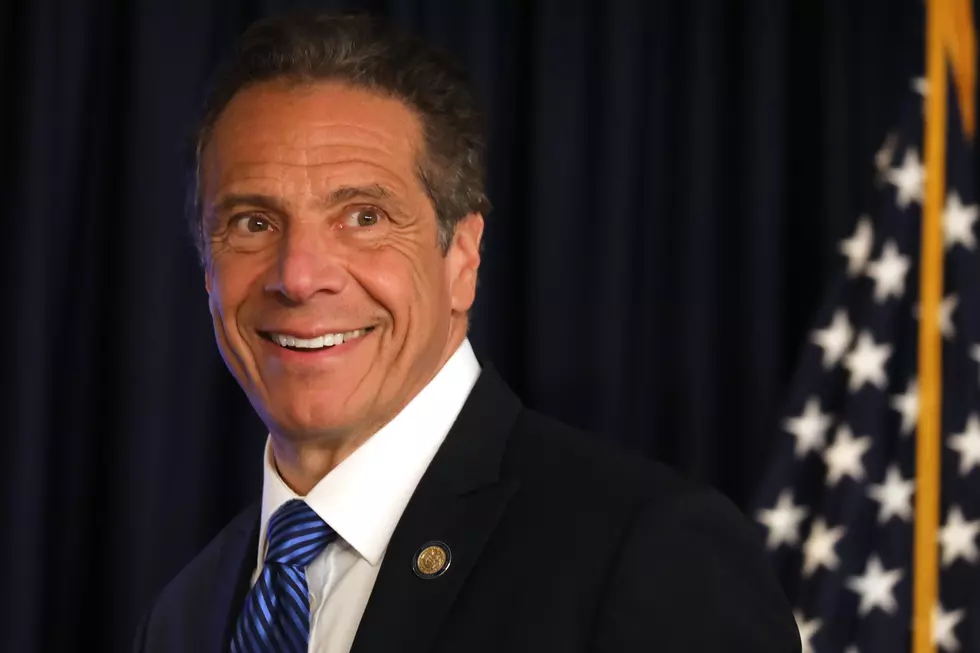 Petition to Ban Cuomo from Bill's Playoff Game, Claims He Can't Go Anyway
Getty Images
Saying that you didn't want to go  to a party when no one really wanted you to show up is the oldest trick in the book.
2020 was a weird year to say the least. In April it didn't look like we would see professional sports let alone professional football. This year is an extra sensitive time for di hard football fans. It's also much more special. You want to go to game and hangout with your buddies and you've got to admit that Governor Cuomo isn't highly regarded among a lot of circles in the state right now.
A petition on Change.org to ban Andrew Cuomo from Bill's Stadium has gotten viral attention.
According to the New York Post, last week that Governor Cuomo would allow 6,700 fans into the stadium to watch the Buffalo Bills play in their first playoff game in over 20 years. The allotted number of tickets is apparently only 10% of the stadium's capacity. Masks and social distancing measures will be required. Fans would even need to provide a negative COVID test before entry to the game.
Cuomo planned on attending the game which didn't make fans very happy. One super fan stated that if Cuomo is making the decision to only allow 10% capacity into the stadium he shouldn't be among them.
The petition's goal is to raise 50,000 votes. At the time of this article's publishing the petition has gathered over 43,000.
Cuomo announced that he doesn't plan to attend the game during his recent press briefing and that he gave his tickets to a nurse.
5 Things Only Jerks Do During a Snowstorm in the Hudson Valley